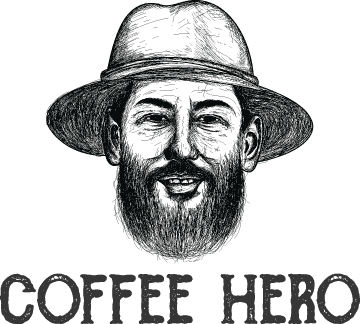 HOW TO OPEN A CAFE- AN EASY GUIDE
HOW TO OPEN A CAFE- AN EASY GUIDE

You've decided to open your café in Sydney and dive into the coffee industry. That's a good thing. Owning a successful café is exciting and rewarding in the long run because you get to put a smile on people's faces. 
Because of your café, people will have breakfast dates, family and friends will have a place to sit, enjoy a cup of coffee and have long conversations.  You may feel that all you need to do is pay for a shop, but that's not the only thing. If you want to give your customers a great experience at your café, you have to read the following guidelines on how to open a café. 
READ ABOUT THE COFFEE INDUSTRY
Opening a café involves spending quite an amount of money. So if you're going to be making such an investment, you need to have a good idea of what it takes to run the café successfully. You know what this means? you have to watch other café owners, learn from them and find out how they run the business. You'd get to know what happens in a café and what doesn't. 
This should be the interesting part right? You'd have to visit some cafés in Sydney to get an insight into how you'd want to run your own business and the changes you'd love to make. This will be an opportunity to know your customer base. What are they like? What time do they come in to get coffee? This information will help you to plan better, especially the menu and pricing.
ENVISION THE PROPOSED CAFE AND WRITE IT ALL DOWN
If you haven't done this yet, you have to take a note and write one. We know that you already have a lot of plans in mind, but a mental image is not the only thing you have to do. Take note, we hope your environment is calm. Think about what kind of café you want to have, the ambiance of the café, the menu. Search for other café menus, pictures, and interior design.
You won't be copying these, it's just an inspiration to know the type of equipment to buy, table settings, the way you want your customers to see your café when they enter inside. 
Having a clear vision of the café will make you consistent, especially with picking a name, the atmosphere, and how you'd be interacting with your customers. Trust us, the secret to succeeding in any business is proper planning.
PROPOSE THE CAFE'S LOCATION
Choosing a nice location is important because it will help you know the majority of the content in the business plan. You don't have to choose a particular location yet, you can start with the shops you are considering.
Check if the people that pass through these locations do so on foot or in their cars. It is a good idea to pick a location with foot traffic.  Also, find out which other snacks people in that location love to eat, it will help you know what should be on your menu. Make sure you are talking to a lawyer while looking at these locations. Don't sign any document yet till you're fully convinced of the type of business you want to run.
WRITE A BUSINESS PLAN (KNOW YOUR NUMBERS)
You shouldn't just stop at writing about your visions, it's not the only thing you need. Some business owners make the mistake of skipping this step, they feel it is not so important, and they are not submitting the plan to anyone after all. But the truth is that the final document containing the plan is not the most important thing, it is a lot more about the process involved in writing.
Writing will make you have more specific details on how to open and even run the café in Sydney. Since the café is in the local market, numbers are important, and it is quite easy to get the demographics in Sydney. 
When it comes to knowing the funds you have and need for the business, you have to take a seat again and think. You'd be needing funds to set up the café and sustain it. Take your mind back to the basics in Excel, how to know your revenue, cost of employees, and cost of equipment. Writing the business plan will guide you on every stage of running the café, business experts call a business plan a road map.
The business plan should include all these and more:
Write a business summary, what will your business represent? How will it be different from the other cafés in Sydney?
Write the location you've decided on (It's fine if you haven't decided on anything yet, picking the perfect location can be a bit tricky)
Demographics (market analysis)
Write down your competitors, your regular customers, the ages of people that often pass the café's proposed location. Will it be students, workers?
The number of employees you'd have.
The money needed to start the business? Can you raise the money alone, or you'd be needing external help? 
Cash inflow expected profit, and losses daily.
When you've finally opened the business, you need to start practicing everything in the plan. Also, consider possible setbacks in the business and how you can overcome them. Planning will help you grow as you should. 
CHOOSE YOUR EQUIPMENT
Your café's equipment has to be the commercial type, not home gears except you are not expecting customers. This equipment has to be bought with cash or through lease using any of the lease service providers.
Some coffee roasters even allow café owners to loan some coffee equipment, so you won't need to worry about paying immediately. A coffee machine isn't the only thing you have to invest in, you need to buy a good burr grinder, a blender for iced coffee drinks, a cash register, etc.
Do you see why you have to make a list of the things you need? As we previously mentioned, make sure the list is detailed. Note that you may not need all the items on your list immediately that is why you have to prioritize some items.   
CREATE THE CAFE'S DESIGN AND AMBIENCE
This is a very important aspect of opening a café that people overlook. The design people see and the ambience of people they feel they walk into your café says a lot about the place.
The concept of your café depends on the demographics you chose? Will the café look sophisticated? Will it just be vegan coffee drinks, gourmet or Retro? You have to recognize the taste of the majority of your customers. You won't be able to please all the customers, but you can try to an extent. When you have considered all these, pick a theme, then the furniture, lighting, and the store's interior design. 
It is not only your customers you'd be considering, think about your employees? Will the workers be able to use the space allocated to them? Can they move from the kitchen to the serving area? Will the customers immediately know the ordering procedure once they enter the café? 
SOURCE FOR SUPPLIERS
Coffee beans are the main ingredient you'd be needing in the café, so you need to know much about the beans. Will you be using single-origin beans or coffee blends? Will add the decaf coffee option to your menu?
You have to buy the coffee from reputable roasters that sell fresh coffee beans. You don't want to open a café using stale beans and driving away from the first set of customers that come by your café.  At Coffee Hero, we sell freshly roasted coffee beans, and we deliver them to various cafés in Sydney and other parts of Australia. 
If you are opening a café where you'd be serving other things then you'd need a supplier for milk, bread, cookies, etc. Don't get overwhelmed, once you have seen a supplier that knows exactly what you want, there won't be any cause for worries. You'd also need to buy syrups, napkins for servings, etc. We can't mention all of them, so you have to do a bit of research. 
CREATE A MENU
Everything in your menu should be something you've carefully thought about. From the design of the menu, the fonts, and then the food options that go with the coffee. You can also consider having a signature meal for the café. Just make sure you keep it simple. If you've been able to get at least 10 good drinks and food options then you are good to go.
Remember that whatever you are choosing to keep on the menu has to be profitable, so weigh your options properly.
HIRE EMPLOYEES
One of the major problems business owners face is how to hire and keep the right employee. You can start with a newbie, it may be quite a task the first week but these barista skills can be learned.  You need to have a great team of employees, so you can do an induction or a training system that will help your employees serve your customers better. 
Now that you've done the necessaries, all the preparation, and planning, it is time to open your café. You should start with a soft opening to test the workflow before you finally open it to the public.  So go on and be your boss!
RELATED:
---