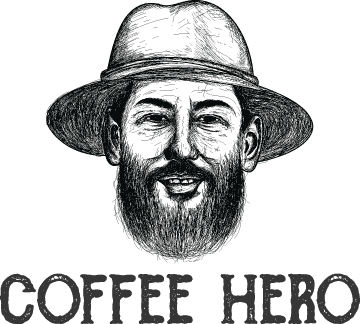 DISPELLING COFFEE MYTHS AND MISCONCEPTIONS
Coffee is a very popular drink around the world. It is one of the most widely consumed beverages in our world. What's surprising is that it is one of the most misunderstood drinks. This is a result of the many misconceptions about it. 
We are going to dispel some of these myths. The truth behind these myths may really surprise you. You must know the whole truth about your favorite coffee drink. So read on to find out more. 
1. LATTES CONTAIN MORE CAFFEINE THAN NORMAL BREWED COFFEE
Many people avoid taking espresso drinks because they think that the caffeine content in lattes will keep bouncing off the walls and keep them awake all day and all night. But this is so wrong. The truth is that a 16-ounce latte contains less caffeine than 16-ounce drip coffee. 
Let's break this down, an espresso contains 64 mg of caffeine per ounce compared to the caffeine content of regular coffee which is 12 mg. However, the espresso drink only makes a small portion for espresso-based drinks especially the latte as it contains more milk. 
This means that a 16 ounce of regular coffee contains 190 mg of caffeine while a 16-ounce latte contains just 2 ounces of espresso that has 128 mg of caffeine, the rest is just filled up with steam. Do you see what we mean? So go on, make that latte. You have absolutely nothing to worry about. If you are a beginner in the coffee world, a latte is a good place to start. 
2. COFFEE CAN BE STORED IN A FREEZER
Fresh coffee is a must if you want to brew the perfect cup of coffee. Normally the beans have to be bought whole and grinded when you need to brew. It has to be used within two weeks of roasting if you want to get good results, but that is not always the case. 
You can't finish the whole bag of coffee in a day, so you'd have to find a proper way to store it. Keeping your coffee fresh means the aromatic oils and flavorful compounds have to stay intact. If you buy pre-ground coffee, you'll just be exposing the larger surface to air. So it is best to store it as whole beans. 
RELATED: WHY IS FRESH COFFEE THE BEST FOR YOUR BREW?
When coffee is roasted, it needs to breathe for some time. That is why some coffee bags come with a one-way air valve that allows the coffee to breathe and does not allow more air to enter. If you can't store the coffee beans in an airtight container- a canister, you can store it in a coffee bag with cellophane. 
However you choose the coffee, just ensure that it is in a cool and dry place. When we say cool, we don't mean keeping it in the fridge or freezer. The extreme cold is not what the coffee needs.
Besides the fridge is a place where other groceries and spices are kept. They may affect the original flavor of the coffee. Just imagine drinking coffee that tastes like garlic. So you see that it is not a good option? Also, light and moisture contribute to the degradation of oils in the coffee. That's why you should put the beans in a canister and store it in the pantry or cupboard, but the cupboard shouldn't be close to your stove.  
3. DRINKING COFFEE IS UNHEALTHY
Some people believe that drinking coffee is bad for their health, but that's not true. It is the too much consumption of coffee that is the problem. Taking 1- 4 cups of coffee in a day is okay. If you consume excessive amounts of caffeine, you'll have insomnia, irregular heartbeats, and other unpleasant effects. 
You may want to avoid having too much caffeine if you have any heart condition. It will only make you prone to mood swings and anxiety attacks. While caffeine in coffee may have side effects when taken too much, it has many health benefits.
Research shows that people who drink coffee more often are less likely to develop diabetes. Coffee drinkers are less likely to develop liver cirrhosis or colon cancer or Parkinson's disease. There is also evidence that drinking coffee can help to increase productivity, lift your mood, cure headaches and even prevent cavities.
RELATED: 8 HEALTH BENEFITS OF COFFEE 
4. TAKING COFFEE IN THE AFTERNOON CAUSES INSOMNIA 
Yes, caffeine is a stimulant but any cup of coffee you take after lunch will be processed through your liver fast so nearly all of it, like 75% will be flushed out of your system within 5 to 7 hours. 
So if you want to have a cup of coffee at 2 pm, you are free to do so. But if you want to have a cup of coffee after 7 pm, it is better to opt for decaf coffee beans. 
5. USING BOILING WATER ON GROUNDS
You shouldn't use boiling water over the coffee grounds. If the temperature gets above 96 degrees, the water will just extract bitter oils from the grounds. 
Burnt coffee taste can be attributed to pouring boiling water directly on the coffee grounds.  The best thing to do is to get a thermometer but if you can do that, allow the water to sit for 30 seconds after boiling, then pour it into the coffee 
RELATED: HOW TO AVOID BURNING YOUR COFFEE
6. COFFEE DEHYDRATES YOU
Look closely at the cup of coffee in your hands. Do you see the water consistency? The lack of dehydration you notice is a result of the water added to the cup of coffee. The amount of water in the coffee causes the dehydrating effects of caffeine. 
The truth is that you wouldn't want to substitute coffee for another drink like Gatorade after a morning run or a sports ball game. Nah. 
7. COFFEE MAKES YOU LOSE WEIGHT
Supermodels do diet a lot and take coffee, but the coffee slightly affects metabolism but not enough to make an impact on your diet, especially as it concerns weight loss. 
Although caffeine can reduce the desire to eat for a short while, there is no evidence that long consumption of caffeine helps with weight loss. Though it may give you the energy to exercise, that's another angle, right?
8. CAFFEINE IS ADDICTIVE 
There might be some truth in this. But it is not as bad as people make it seem. Generally, caffeine stimulates the central nervous system, so it is normal that the body will begin to have a slight dependence on it. 
Besides, the withdrawal effect for coffee only lasts for some days- 2 days or 3. But we can't compare it to the withdrawal effects of heroin. Note that coffee is a drink to be enjoyed, it is definitely not a gateway drug. 
9. COFFEE STUNTS YOUR GROWTH 
This is a misconception that has been around for years, it may be the reason some people believe that their NBA career didn't work out. It's hilarious. But the truth is that coffee does not stunt your growth at all.  We don't know where this myth started from, but there is clearly no scientific evidence that supports it. 
10. PREGNANT WOMEN SHOULDN'T TAKE COFFEE
No evidence supports the claim that caffeine can hurt a fetus, but women are advised to limit their daily caffeine intake to about 150 to 200 mg of caffeine- that is one standard cup of coffee. Caffeine can pass through the placenta to the baby but no studies are showing that this is harmful. 
11. ALL COFFEE DRINKS CONTAIN THE SAME AMOUNT OF CAFFEINE 
Note that all coffees are not brewed the same way. Some cups will contain more caffeine than others. In other words, not all coffee drinks are created equally. This explains why some drinks keep you more caffeinated than others. 
12. YOU NEED EXPENSIVE EQUIPMENT TO BREW COFFEE 
It's up to you if you want to buy a fancy coffee machine that covers up to half of your kitchen space, but the truth is that you don't need it. The coffee maker can be as simple as an Aeropress, French press, Moka pot, Chemex, etc.  Note that using a plunger to make will give you a delicious brew as long as you use freshly roasted beans, and you are following the right recipe. You can also try the pour-over method. Each of these brewers will give you coffee with different flavors.
Knowing the truth about these myths will help you choose the kind of beverages to make, and it will help you make a fresher cup of coffee every time. And of course, this has to be done with freshly roasted coffee beans.
So buy coffee from Coffee hero and be sure you are taking the best coffee and living a healthy lifestyle.
---