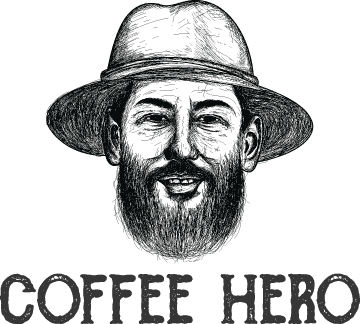 4 POPULAR ICED COFFEE RECIPES TO TRY
Are you thinking about having a smooth, delicious, and flavorful iced coffee drink at home? Are you thinking of how you can improve your barista skills? Think no more. 
In this post, we'd show you how to make some popular coffee drinks at home. These drinks can be taken at any time of the day. 
Let's begin 
WHAT MAKES ICED COFFEE DRINKS SO SPECIAL?
Did you know that you can drink iced coffee at any point? Some coffee lovers say they drink it in the rain, snow, and summer. It is even one of their favorite ways to start their day. You know, there is something so interesting and refreshing about taking a cup of sweet iced coffee. 
Regular coffee can get boring sometimes, so we are here to give you some recipes that can add some flavor to your coffee. Iced coffee is like a tasty dessert in a tall glass that contains coffee, ice, and syrup. You can add milk if you are up for something creamy. It's an amazing recipe, and it's easy to try out at home. You don't need to visit any café for this. 
WHAT KIND OF COFFEE SHOULD YOU USE FOR THIS RECIPE? 
This is just like any cup of coffee. You'll be needing high-quality coffee beans. For this iced coffee recipe. You should buy whole coffee beans and grind them on your own, using burr grinders. You can buy from a roaster that roasts every day. The coffee beans have to be freshly roasted, so you can get all the flavorful compounds from them. If you use fresh coffee beans, you can get the same taste that your favorite café offers.
ESPRESSO OR REGULAR COFFEE?
We wouldn't know what you like but some coffee lovers, prefer to use strong coffee. If you want to get a strong coffee flavor, you'll have to pick a dark roast. You can go for a medium roast if you are not into very strong coffee.
But for these iced coffee recipes, we'll be using espresso, you can use either regular coffee or espresso. Note that you will get a stronger flavor if you use espresso. You can always use milk or sweetener to make it better.
CAN YOU USE COLD BREW TO MAKE ICED COFFEE?
You can use cold brew coffee to make iced coffee. It's a great combination- cold brew concentrate, ice, and milk if you like. You can read
our guide
on how to make cold brew coffee. You can make cold brew coffee by steeping coffee grounds and cold water in a jar.
The process takes some time though (12- 24 hours). It takes some time to brew, but it brings out amazing flavors. It depends on how long you are willing to wait or the method you want to use, but cold brew coffee is definitely an attractive option. 
TYPES OF ICE CUBES TO USE FOR ICE COFFEE
This may seem like it's not an important factor, but it is. Picking the right kind of ice affects how long it will last.  
Crushed ice: This is good if you are taking the coffee almost immediately. This is what we used in this recipe. 
Medium-sized cubes: We guess this is what you'd have at hand in your freezer. You can use these drinks. The ice will remain for a longer time. 
Large ice cubes: Most people go for this option when they want to enjoy this amazing drink outside. This is because they last longer. 
STEP-BY-STEP GUIDE ON HOW TO MAKE ICED COFFEE
We have provided 4 easy steps on how to make iced coffee at home: 
Make a simple syrup (we'll show you how to do that) and keep it to chill for 30 minutes or an hour. You can leave this step if you already bought syrup from a store. 
Grind your freshly roasted coffee beans and pull a shot of espresso or regular coffee. Again you can use anyone you like, but we recommend espresso. This is because it will cool faster once you add the ice. If you use regular coffee, you'd spend more time allowing it to chill before it can be used.
Pour the coffee you brewed into a glass filled with ice.
Add 1-2 tablespoons of any syrup you want and add cream as you like. 
Enjoy your iced coffee! 
WHAT CAN I ADD TO MY ICED COFFEE?
We just mentioned that you can add flavors and milk to the drink. There are different sweeteners to try. We are going to give you 4 popular iced coffee recipes, but you should watch for our next post to learn more.
Some sweeteners and milk include: 
Whole milk 
Almond milk (if you want plant-based milk)
Coconut extract 
Condensed milk 
Vanilla or chocolate ice cream 
Nutella Chocolate milk and more 
HOW TO MAKE A SIMPLE SYRUP
You'll have to learn how to make a simple syrup because normal sugar doesn't dissolve properly in cold drinks. The steps are pretty simple: 
Boil a cup of water (depending on how much syrup you are using) 
Add a cup of sugar into the water 
Add any other extract you'd like- caramel, vanilla, or mint 
Chill the syrup for an hour or 2 before using it. You can even put it into the freezer if you want to speed up the chilling process. 
Let's get down to making the popular iced coffee drinks 
ICED MOCHA
This drink is similar to the vanilla latte. You don't have to worry, you probably have one of the important ingredients aside from coffee- cocoa powder. The recipe is easy to follow. 
All you have to do is make syrup as we showed you earlier, then add a tablespoon of cocoa powder and add it to the iced coffee, and you are good to go. 
First start putting ice into a glass, pour a shot or two shots of espresso, add some milk and pour the chocolate syrup. It is that easy. If you want to be a bit creative and take the iced mocha to another level, you can add chocolate milk to it or even 2 drops of mint extract, turning it into iced peppermint mocha. A great combination right?. We love iced coffee because it allows you to be creative. 
ICED CARAMEL MACCHIATO
The easiest way to make iced caramel macchiato is to use a rich caramel syrup with espresso and milk. This is another simple recipe. This is how it goes. You can start by filling an empty glass with ice, then add 2-3 tablespoons of the caramel syrup.
The next step is to brew the espresso and pour it gently into the cup and add any milk you like. You can go for whole milk, it makes the drink a lot more creamy and tasty. If you can't get a good caramel syrup from a local grocery, just boil a can of condensed milk for 2-3 hours. It has to be boiled in a large pot. 
ICED VANILLA LATTE
This is one of the simplest ways to make iced coffee. You won't be needing expensive vanilla beans to get syrup with a good flavor. Like the other syrups we told you about, the recipe here is straightforward. 
All you have to do is make a simple syrup- boil water, sugar, and any flavoring you like. You could also use an old artificial extract, it works, or you can go for a more expensive extract or vanilla beans if you can get hold of them.
It's just like making a normal macchiato, pouring ice into an empty glass, pulling two shots of espresso, and pouring it over the ice. The next step is to add 1 cup of milk to it and stir, then add the vanilla syrup. Yummy. Enjoy your drink. 
APPLE ICED COFFEE
If you need an iced coffee drink that will spruce your daily meals. This is a cold cup of goodness that will bring out your barista skills. This drink will make our breakfast presentable. 
You'll need a shot of espresso, crushed ice, ice cubes, 2 oz of apple juice, and one slice of apple (optional). 
The first thing is to pull a shot of espresso and allow it to cool. 
As the coffee is cooling, add some syrup to the bottom of the glass.
Then add the crushed ice into the syrup.
Pour the apple juice in a layered form, you can do this by pouring it over the back of a spoon.
Add some cubes and coffee to an ice shaker and shake vigorously for a minute. 
Now remove the ice cubes and use a spoon to add the iced coffee to the drink.
Lastly, add a slice of apple to garnish the drink. 
TIP: You should stir the drink because it is layered. You'll just end up messing the layout. It is a good idea to chill the glass for some time before you start brewing.
CAN LEFTOVER ICED COFFEE BE STORED BE IN THE FRIDGE?
It all depends on what kind of coffee you like drinking. If you love to take a fresh brew every time, storing the coffee for days won't be a good idea. Cold-brew can be stored in the fridge for about 3- 4 days. The flavors can last longer if the lid is properly covered. If you are using drip coffee, you can't store it for long. When it is chilled, the life span is shorter. The robust flavors and aromatic compounds will start to disappear, and it becomes stale as days go by. 
There you have it, four popular iced coffee recipes to try at home. Getting a good cup of coffee requires just syrup, ice, and great coffee. You can get this great coffee if you brew it with freshly roasted whole coffee beans. Click here to buy coffee beans that are perfect for iced coffee.
---