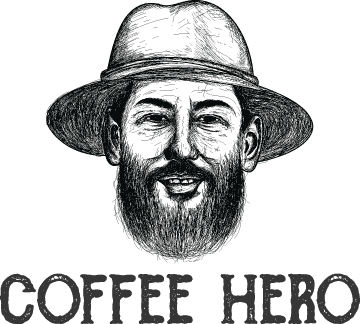 THINGS YOU NEED TO KNOW BEFORE BREWING SPECIALTY COFFEE
THINGS YOU NEED TO KNOW BEFORE BREWING SPECIALTY COFFEE

If you are buying specialty coffee, there are lots of things you need to know before brewing it. You should be aiming for the best. You should be able to brew coffee that is as good as the ones a barista brews. You only need to read this guide and make a bit of effort and minimal investments. You'll notice differences in your morning cup if you follow the above. 
Let's get to it. 
BUY SPECIALTY COFFEE (HIGH-QUALITY COFFEE BEANS)
Buying specialty coffee will make a lot of difference in your brew. It is the secret to drinking bitter-free coffee. Specialty coffee has superior taste and is of higher quality. Remember to ditch pre-ground coffee on the shelves of supermarkets and get a bag of whole beans, buy specialty coffee from a reputable roaster, or better still order from roasters that deliver the coffee fresh to your doorstep. 
You'll find it difficult to get high-quality coffee beans from a grocery store. This means you have to hunt down a local roaster or if you can't meet up, pre-order, and it will be delivered to you some hours after roasting. This means that you will be getting the freshest coffee beans.  
The price for fresh coffee slightly differs from that of pre-ground coffee, but the truth is that you will get what you pay for. You'll enjoy the smell and taste of high-quality coffee, before and after brewing. 
Like we mentioned, freshness matters a lot. Specialty coffee needs to be grounded and brewed not longer than 2 weeks after roast. Don't buy from roasters who pose and lie to you that freshness doesn't matter and coffee doesn't become stale or rancid. 
Coffee is porous and loses its flavors within 2 weeks and 30 minutes after it is ground. We advise that you check the expiry date and roast date of your coffee so you'll know exactly what you are buying. 
RELATED: WHY IS FRESH COFFEE THE BEST FOR YOUR BREW?
GRINDING SPECIALTY COFFEE
When you buy a specialty coffee, you should grind it properly and use the right grind size for the brewing method. If you want to get the best out of specialty coffee, it is best to use burr grinders instead of blade grinders. This is because blade grinders will grind the coffee into unequal particles. You can have big chunks of beans and particles that are as fine as powder. But with a burr grinder, you'll be getting a consistent grind which will give you a balanced brew. 
What's the point of buying specialty coffee and making these mistakes that will lead to uneven extraction. What a waste! Use burr grinders!      
STORAGE METHOD FOR SPECIALTY COFFEE
Coffee in general doesn't work well with heat or moisture. Specialty coffee needs to be away from all these. Ensure that you don't keep the coffee in the fridge or freezer, and it should be kept away from sunlight. 
A refrigerator is a place where other foodstuffs are kept, which means the coffee can start having the aroma of other spices in your fridges like cinnamon or ginger. That means the original compounds of the coffee will be lost. What is freshly brewed specialty coffee without the aromatic compounds? 
To keep the coffee beans fresh for a longer time, you should store them in an airtight container. A canister can do the job or a jar with lids. It should be stored at room temperature. You can read our guide on the best way to store coffee beans here. 
WHAT KIND OF WATER SHOULD YOU USE FOR SPECIALTY COFFEE?
Did you know that you can spoil the taste of specialty coffee by using the wrong kind of water? You should never underestimate the importance of water in coffee brewing. This is because coffee is made up of 98% of water.  If the water doesn't taste good, then your coffee won't. 
Avoid using tap water to brew, it may contain dust or sediments that won't come out right in your coffee. Also, avoid using distilled water. It may be pure for drinking, but it's not good for coffee. It's better to use filtered water to brew specialty coffee. 
BREWING EQUIPMENT YOU USE
Currently, there are different coffee brewing innovations all over the market, there's never been a better time to brew specialty coffee. If you want to use the drip method, ensure that the brewer you use is doing the coffee justice. If you want to use the cold brew method, then you should follow this guide. Or you want to give the manual brewing method a chance. 
With little effort, you make high-quality coffee every time. There are two methods you can use to brew specialty coffee. If you are a beginner in the manual brewing method, we recommend that you use the immersion method then move to the pour-over method when you are comfortable. 
IMMERSION METHOD
The French press is the most popular immersion method, we call it 'the gateway' coffee maker. It is easy to use and relatively cheap. It will produce coffee that is sweet and full-bodied. Other methods to brew specialty coffee with the immersion method are the Clever Dripper and Aeropress.  
POUR-OVER METHOD 
The most popular methods for pour-over are the Hario V60, Chemex, and Kalita Wave. These brewers will produce a clean, smooth and sweet cup. The pour-over brewers are specially designed to give you a relaxing and therapeutic brewing process. If you want to get an even distribution as you pour, it's better to use a gooseneck kettle. 
FILTERS 
There are different coffee filters to buy, you can choose between metal filters, clothe filters, or paper. You can also go for reusable stainless filters, they are an option. It is advisable to rinse the paper filters if that's the option you picked. This eliminates any paper taste or bleach taste. It will also help to warm all your brewing equipment. 
RELATED: IMPORTANCE OF RINSING PAPER FILTERS FOR COFFEE
KETTLE TO USE 
We recommend using a gooseneck kettle. It is considered the lord of brewing kettles, and it will allow you to have full control as you distribute the water during the extraction process. If you can invest in one with a built-in thermometer, that's good.  
SCALE AND TIMERS TO USE
You'll be needing a kitchen scale if you want to brew specialty coffee. Accuracy matters a lot in the specialty industry. When you have gotten the perfect recipe for a brewing method, you'll find it difficult to replicate the measurements if you don't use a scale.  
If you measure the coffee, water and check the time, you'll get the best of specialty coffee beans each time. We know it may seem like it's difficult, but it's not, you will get a hang of it over time. You can buy a relatively cheap kitchen scale, tare, and you're ready to start. With time, you can upgrade to a better scale. If you don't have a timer, you can use your phone or download a coffee app. 
RELATED: HOW TO MEASURE COFFEE
MORE TIPS 
Always preheat your brewing equipment. It will help you to stay warm.
If you are using the pour-over method, once you rinse the filter, the cup will get warm. If you are not using the pour-over method, just pour water into the mug, it will heat up while you are preparing to brew. 
Brew only coffee you need, if you try to reheat the coffee in a microwave or sit on the hot plate, it will get bitter. 
If you are brewing with a French press, don't allow it to sit on the hot plate for too long. 
Using old coffee to brew can ruin your brewer or other equipment. This is because it will create sludge and become rancid. It can make your next brew taste bad. You can use hot water and vinegar to clean the equipment. Put washing soap into a bowl with water. Then pour it into your machine and switch it on as if you want to brew. After this, use clean water to rinse the coffee maker up to three times. For other pour-over brewers, you can rinse it with hot water or throw it into the sink for cleaning up after brewing. 
Brewing specialty coffee requires a lot of attention and care. You have to follow these rules and your specialty coffee beans will produce a smooth, clean, and full-bodied cup. Now that you know all these tips, why not order specialty coffee from Coffee Hero- we sell different coffee beans with chocolatey, nutty, and floral flavors. You can also find single-origin beans and blends in our store .

---