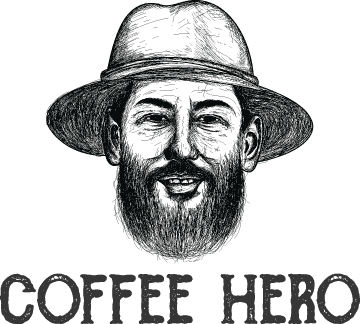 HOW TO MAKE DELICIOUS HAZELNUT COFFEE
HOW TO MAKE DELICIOUS HAZELNUT COFFEE

If you love nutty flavor notes in coffee there are chances that you love hazelnuts, It is a very popular flavor that is served in many coffee shops. When ordering, it can be added to your hot coffee, cappuccino, iced coffee, and other coffee drinks. What we mean is that it is a good addition to coffee, so you should try it.  
 These days, people are skipping the lines at coffee shops to enjoy their coffee at home. Mixing hazelnuts with coffee is easier than you think. There are different ways to create it, it all depends on what you want- do you prefer just the sweet taste or bolder flavors, we've got you covered. 
A BRIEF LESSON ABOUT HAZELNUTS
Hazelnuts come from a tree called the Corylus avellana. This tree originated from Europe. At that time hazelnuts became a part of their agriculture decades back, they didn't have to use it to fill up their stomach, so they relied on the hazelnuts to do that.
They also ate nuts because of the health benefits associated with them. Imagine all the goodness that happens in your body when it is mixed with coffee that already has lots of benefits . Currently, hazelnuts are grown in other parts of the world like Poland, the US, China. Because of the need for hazelnut candies and spread, the demand for them is now higher, because of the unique flavors. 
WHY YOU SHOULD ADD HAZELNUT TO YOUR COFFEE- BENEFITS
As we mentioned above, hazelnuts are now grown in other parts of the world. It is not only eaten raw, but it is a popular ingredient used in baked goods, butter, and coffee. Hazelnuts have lots of nutrients that help to do the following:
Helps to promote the heart's health.
Helps to prevent some forms of cancer. It helps to strengthen the muscles.
It nourishes the skin and is very good for your bone health. 
It helps to regulate the blood pressure
Helps with inflammation
Helps to improve blood sugar levels. All these benefits are possible because this small nut has calories, protein, antioxidants, fiber, folate, vitamins, and omega fatty acids.
You really should be heading to a store to get hazelnuts, order fresh coffee beans online, brew your coffee and get all these packed-up nutrients. 
HOW TO MAKE YOUR HAZELNUT COFFEE
THE TRADITIONAL HAZELNUT COFFEE
This is the popular coffee served in coffee shops. It is made with hazelnut flavored syrup. It is very sweet, but you can add sugar and milk (that is more calories to the brew). But it is not the traditional way of making hazelnut coffee. 
Making traditional hazelnut coffee is not a difficult process. Most of the ingredients you'd need are already in your kitchen.
What You'll Need
Freshly roasted coffee beans; light or medium roast is preferred
Unsalted, shelled hazelnuts Sweeteners Milk Hazelnut extract (optional)
Burr grinder
French press
Gather The Ingredients
The first thing to do is to order your favorite coffee beans. As we mentioned earlier, it is better to go for a lighter roast, as it will help to bring out the flavors of the hazelnuts. You have to get unsalted hazelnuts because the salt can change the taste of the coffee. Make sure the nuts are still in their skin because the majority of the flavors can be found in the outer shell.
We hope you are not worried about the shell getting into your brew, it won't. You also have to measure the coffee beans and nuts. It is better to use 2 parts coffee beans and one part hazelnuts. The perfect ratio is not something you have to know now. You can play around until you get something that fits your preference (a sweet spot). 
Grind The Coffee Beans And Hazelnuts
Put the coffee and the hazelnuts into a grinder and grind. The grinds should be coarse, it will help to bring out the flavor of the nuts, a French press requires coarse grinds.
Brew Your Coffee
Although you can use any brewer of your choice, we recommend using a French press as it will bring out more of the nut's flavors. Put the grounds into the brewer, cover the lid and brew the coffee as normal.
Add Milk
When the coffee is brewed, press the plunger and pour the coffee. Adding milk is optional. The traditional hazelnut coffee is made without additional sweeteners. But you can add some milk or sugar to the coffee and enjoy.
TIPS: If you want the coffee to have fewer calories, you can go for almond milk instead of whole milk. It will not only help you cut down calories, but it will add more nutty goodness to your coffee. Make sure the milk is heated before it is mixed with your coffee else it will separate. 
If you want even nuttier flavors, you can add drops of hazelnut syrup. You can also go for maple syrup, add one teaspoon to the coffee. It will be a mixture of two flavors, and the result? An even tastier and delicious coffee.
Now that we've shared the traditional way of making hazelnut coffee, we'd share the steps on how to make two variations of the drink. They are still easy to make.
HAZELNUT ICED COFFEE
Iced coffee is perfect for spring and summer, and it can be enjoyed all through the year. The classic hazelnut iced coffee is very tasty, but we prefer this mocha version. You'd love it too because it will add something special to your drink.
What You'll Need
Coffee beans
Hazelnuts or the syrup
Any sweetener
Cocoa powder
Chocolate syrup
A teaspoon of vanilla extract
Whipped cream
Any container with a lid
A bowl
Whisk
INSTRUCTIONS
Brew Your Coffee
For this recipe, you need to brew four cups of coffee with any brewer, cold brew concentrate is always perfect for cold coffee drinks. When you are done, pour the coffee into any container with a lid and allow it to cool. If you want the hazelnut syrup, add it to the coffee before it cools.
Add The Syrup, Vanilla, And Milk
When the coffee is cool, add the chocolate syrup or 3 tablespoons of cocoa powder, then 1 ½ cups of any milk, and the vanilla extract. Cover the lid and shake the ingredients till they have mixed well. 
Make Chocolate Whipped Toppings
Add 2 tablespoons of sugar into another bowl, then one tablespoon of water. Stir till the sugar has melted. Add 1 teaspoon of cocoa powder and 1⁄4 cup of whipped cream to the melted sugar. Use the whisk on the mixture till it thickens.
Mix All Ingredients
It is time to put all the ingredients together. Fill the cups with ice cubes, then pour the coffee mixture into the cups. Lastly, add the chocolate whipped mixture and enjoy your drink.
The next recipe is the Hazelnut Cappuccino
What You'll Need
Medium or dark roasted coffee
Unsalted hazelnuts
Milk
Sugar or any sweetener of your choice
Espresso machine
Milk frother
Milk steamer or any saucepan
If you don't fancy the iced coffee, and you want something more creamy. Then try this recipe. You'll have to brew espresso for this recipe:
Grind your beans and nuts together: To make the cappuccino, use one part espresso and one part milk. You can make either a single or double shot. After brewing the espresso, keep it aside.
Steam the milk: You'd have to make steamed milk and frothed milk. Use ½ cup of milk for this. If your espresso machine has a steam wand, it's perfect, or you can use a saucepan to heat the milk on low heat.Don't allow the milk to boil, so it doesn't change the taste or gets burnt.
When it is hot, add half of it to your espresso. This is the last layer of the cappuccino.
Use a milk frother to froth the remaining milk, start beating it slowly and increase the speed till the foamy texture appears.
Add the frothed milk to your cup of coffee and that's it. Enjoy your tasty hazelnut cappuccino.
There you have it, all you know about making hazelnut coffee. You can see all the benefits the hazelnuts have, mix them with high-quality beans especially the ones with nutty and flavors and create an excellent brew! Or you can experiment with other coffee beans that have fruity, chocolatey, or floral flavors. You may just create a coffee drink with extraordinary flavors.

---