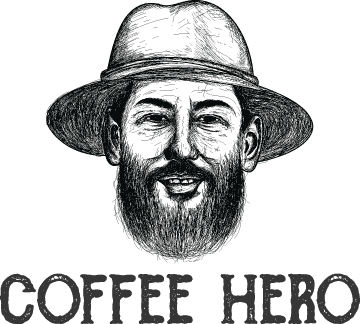 HOW TO MAKE COFFEE TONIC: A SIMPLE RECIPE
HOW TO MAKE COFFEE TONIC: A SIMPLE RECIPE

What if we told you something fascinating today? That you can have coffee and carbonated drinks in one cup. Unbelievable right? You should believe it- Let's introduce you to coffee tonic  Coffee tonic is a well-known beverage in the US, and it has now spread to other countries as well.
This drink is easy to make and very popular among people who like coffee.  A coffee tonic is often referred to as a cold brew tonic. It is usually made with either cold brew, espresso, or any iced coffee mixed with tonic water and ice. We previously mentioned that drink is easy to make, but you can spice it up by adding cherries, orange, or rosemary. 
Coffee tonics especially boozy coffee tonic is still a new trend, but you can find great coffee beans online, buy tonic water and head straight to your kitchen to make your coffee tonic. We are sharing the basic recipes, but you can experiment as much as you want. Feel free, add a syrup, something fruity, and experiment with different types of coffee drinks. If you take alcohol, oh dear, add some gin to it, and you'd love the results. 
WHAT IS TONIC WATER?
Before you start making any coffee drink, you should know all the ingredients. Yes, coffee is included, but we are talking about the other ingredients. Now, let's focus on tonic water. What exactly is it? Even though club soda and sparkling water look alike, they are not the same.
Club soda is a regular carbonated drink that has lots of minerals which gives it a salty taste. Sparkling water, on the other hand, is carbonated spring water. Then tonic water has a more unique taste than the beverages we just mentioned. There is an addition of quinine - it is a liquid obtained from the barks of cinchona trees. It is also used to treat malaria.  Since the tonic water is laced with quinine, it is quite bitter, that is why it is not enjoyed on its own. Most times you'd see it infused into cocktails, espresso, or cold brew.
WHAT DOES COFFEE TONIC TASTE LIKE?
Although coffee and tonic mix may sound unusual, the quinine in the tonic water has fruity and bright flavors that blend well with the fruity and floral flavors in different single-origin coffees. The drink is perfect if you love having morning iced coffee or you could see it as an afternoon pick-me-up drink. 
The recipe for this drink is simple: you just need to brew a cup of strong coffee, add two tablespoons of sugar and one tablespoon of vanilla extract. Fill up the rest of the glass with ice cubes, then pour in the mixture from the previous steps and enjoy! We'd break it down
HOW TO MAKE A COFFEE TONIC AT HOME
What You'll Need
1/4 cup of cold brew concentrate, regular coffee (use high-quality coffee beans to brew)
6 ounces of tonic water
1 or 2 tablespoons of any syrup of your choice
Ice cubes
INSTRUCTIONS
You should start by adding ice cubes into your glass, then drizzle a tablespoon or two of syrup on the ice. You can either use any bottled syrup or you can save money by boiling sugar over low heat.
The next step is to pour the tonic water into your glass with syrup and ice cubes. 
It is time to brew your regular coffee or espresso. Get coffee beans and a quality grinder (burr grinder) and grind the coffee beans.
Then brew it with a drip coffee maker, French press, or Aeropress (any of them works).
When the coffee is brewed, add it to the glass with ice and tonic water and stir it properly.  There is a particular recipe that is used with only espresso, we'd even tell you how to make it.
ESPRESSO TONIC - WHAT IS IT?
Many times the espresso tonic has been mistaken for the regular coffee tonic. The difference between both recipes is the kind of coffee used. It is a variation of the normal coffee tonic. Most coffee lovers say that the espresso tonic is very simple to make, and it gives balanced flavors. You'd have more room for experimentation because espresso is used to make a lot of coffee drinks. We'd be talking about one of our favorite recipes- The iced raspberry espresso tonic.
HOW TO MAKE ICED RASPBERRY ESPRESSO TONIC
To Make The Syrup
(it will produce 1 cup/250ml 188ml of water 133grams of sugar 72 grams of yellow sugar 1 ½ cup of raspberries (ensure that they are washed and drained properly. 
To Make The Drink
240 ml of espresso, it should have cooled and may be divided into different cups
103ml of raspberry syrup (the one we mentioned above)
667 ml of tonic water (it should be chilled as well)
For Garnishing
Raspberries (either fresh or frozen)
Lemon slices
Equipment needed
Saucepan
Measuring cup for liquids
A digital scale
A spatula
A filter (cheesecloth will work fine)
Drinking glasses
INSTRUCTIONS
For The Raspberry Syrup
Pour water into a saucepan, add the granulated sugar and yellow sugar. Then put the saucepan in your store(medium heat), allow it to boil, and keep stirring till the sugar dissolves.
Add the raspberries, as you do this, reduce the heat.
Allow it to simmer for 10 minutes till the raspberries soften.
Use a slotted spoon to remove any foam that may have risen to the surface. then remove it from heat and allow the syrup to cool for about 15 minutes.
It's time to strain the raspberry mixture. You should use a fine-mesh sieve or cloth for this.
Place the filter into a bowl and drain. Use a spatula to move the berries, so the liquid will drain.
Ensure that you don't press it too hard, so the solid berries will not pass through.
Once you are done, allow the raspberry syrup to cool at room temperature or put it in the refrigerator for 30 minutes or an hour.
To Make The Drink

This is the part you've been waiting for.
Pre-chill your glasses first.
Pull 8 shots of espresso and set it aside to cool. It can be used hot, so it won't melt the ice. 
Add one or two teaspoons of the raspberry syrup to the glasses. It has to stay at the bottom.
Then fill the glasses with ice cubes.
Start pouring the tonic water into the glasses. It has to be poured carefully so as won't disturb the raspberry layer. 
Then add 2 shots of espresso in each of the cups. It has to be poured over the back of a spoon, so it won't spoil the 3 layer effect. If you want to add garnish, use a lemon slice or fresh raspberries in the cup. Serve and enjoy.
TYPE OF COFFEE BEANS TO USE
When crafting your own iced coffee tonic recipe at home, it is best to start with a medium roast beans because these beans have a strong flavor that does not get lost when they are brewed long enough. You may also want to experiment with different types of alcohol or different strengths. A darker roast will produce coffee with bold and robust flavors. So it all depends on your preferred taste. 
OTHER INGREDIENTS NEEDED IN COFFEE TONICS
Garnishes like pomegranate, lemon-like gin, or any other good liquor. slices and cherries Lemon juice or orange juice Strawberries Booze
WHAT KIND OF TONIC IS BEST FOR THIS RECIPE?
Well, it's up to you, but we recommend using a high-quality tonic. You can also play around with other flavored tonics, see what your taste buds prefer. 
MORE TIPS
We recommend using fruitier coffee beans like Ethiopian single origin beans. They will blend well with the citrusy taste from the tonic water. If you use coffee with a nuttier flavor or chocolatey taste, it will taste good, but it will make the mixture less tonic.
Note that it is better to use cold brew concentrate. Just brew it some days back and store it in your freezer. If you decide to use the cold brew method, use less tonic. Make sure you pour the tonic first, so it won't create a mess, the bubbles could overflow. 
SIP IT ALL
If you have been looking for a new coffee drink, you can join these coffee tonic on your list of drinks. As we mentioned, these drinks are made with espresso, cold brew, and tonic water. Come on, get your favorite coffee beans and enjoy these drinks in spring or summer. 

---