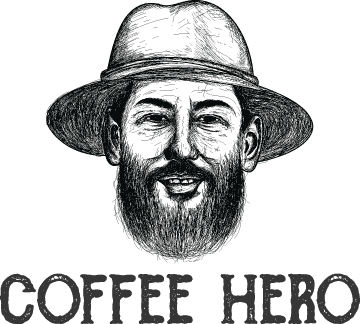 BEST NESPRESSO COMPATIBLE PODS IN AUSTRALIA-
BEST NESPRESSO COMPATIBLE PODS IN AUSTRALIA

In this guide, we'd be comparing some of the best coffee pods you can find in Australia. We'd be telling you the factors to consider before getting a pod. In other words, going through this guide will help you get the best coffee pods and save you the troubles of buying stale coffee. 
Finding the best coffee pods in Australia can be quite difficult because there are different options you can choose from. Since some pods are not compatible with some machines, especially Nespresso, it could be daunting. You may not always get clear instructions on which coffee capsule works best with your machine. So keep reading our buying guide which will cover all the information you need to learn about compatible coffee pods. 
First What Are Coffee Pods?
A coffee pod is often referred to as a coffee capsule. It normally holds a single serving of grounded coffee beans. The pod is then put into a coffee pod machine, and high-pressure water will run through the coffee grounds. The result? Is a single cup of coffee in just a few seconds. 
These coffee pods are made in different sizes and flavors, they could also be mixed with milk pods, so you can use them to create lattes, mocha, and cappuccino, you won't be needing a milk frother.
WHY SHOULD YOU USE COFFEE PODS?
Getting the best coffee pods in Australia means getting delicious coffee that is easily made in seconds. It is very convenient, and you won't need to sacrifice the quality of the coffee especially when you buy from producers that make the pods in small batches so you'd be sure of getting the fresh coffee possible. 
It is better to buy pods that are single serving instead of instant grounded coffee that has been sitting on supermarket shelves for months. Their flavors will be far superior to already grounded coffee that is plenty and can be exposed to air once it is opened.  Besides the coffee in the pods can be recycled as well as the aluminum or plastic used in making it. Just ensure that you buy from roasters that make use of materials that can be recycled.
HOW TO CHOOSE THE RIGHT COMPATIBLE COFFEE POD
Do you want to buy coffee pods, and you don't know where to start from or what to look out for? These are some factors you have to consider. 
Compatibility: It is very important to know that not all types of coffee pods are compatible with all coffee machines. So you need to always check the compatibility of your pod to know that it properly matches your machine. Check out our compatibility guide here.
Some coffee machines can use any type of pod while some machines are just compatible with certain types of pods. What we are saying is that you should check everything properly before buying.
Coffee flavors: We know that this sounds too obvious, but it is not a factor you'd want to forget. Think about the coffee flavors you like before buying a pod. Make sure you are buying from roasters that tell you more about the beans that were used. Was it single-origin beans or coffee blends? What kind of flavors does it have? Chocolatey, Floral, Citrus, a sweet honey-like aftertaste?  This will help to narrow down your search. 
Also, check for the roast that was used, it will help you to know what kind of coffee drink to produce. For example, you'd be needing dark roasted coffee grinds in the pods to make espresso. 
Coffee Strength: This is an important factor to consider when buying Nespresso compatible coffee pods. Not everybody wants to drink strong coffee. So the pods you are choosing should fit your strength preference.
Coffee with robust and bold flavors will have an intense taste while coffee that is mild will have a lighter after-taste. You may find some Nespresso pods that are labeled as intense, so let's explain a bit further. Intensity includes several factors like the body of the coffee, concentration, or bitterness. But the one thing that most brands don't take into account is caffeine levels. Take note that the description 'intense' may not necessarily mean the coffee is highly caffeinated. If it is lightly roasted, it means there will be more caffeine while a darker roast has less caffeine. 
Size Of The Pods: Coffee pods will produce coffee in different sizes. Knowing the right size of the pod will help you know if it's a large cup or a smaller cup of coffee you'd enjoy. For example, espresso itself features in a small cup (one-shot) so note that the grounds inside will be smaller.
If you prefer drinking coffee in a larger mug, then buy pods that can brew long coffees. Consider blends or single origin coffees: Although you may find some single-origin Nespresso pods like our decaf single origin Nespresso pods, but it is not so popular. Single-origin beans may not always be found all year round. 
You should try coffee blends, we know that a lot of people fear coffee blends because low-budget roasting companies made the blends to save cost and mask bad beans, but this is not the case right now especially with the coming of specialty coffee.
Related: Why Is Fresh Coffee The Best For Your Brew?
TYPES OF COFFEE PODS
There are majorly two types of coffee pods in the market
Soft pods: This is a common type of coffee pod. The soft pods are specifically designed for coffee machines that brew longer coffee like the lungo. So what you'd be having is a lighter-tasting coffee drink.
E.S.E Coffee pods: These are also known as Easy serving espresso pods. They are smaller than the soft pods by just a diameter. Due to its smaller size, it will produce coffee with an intense espresso flavor. So you can use the brew to make espresso-based drinks like the flat white, latte, cappuccino, etc.
LIST OF SOME OF THE BEST NESPRESSO COFFEE PODS IN AUSTRALIA
Coffee Hero Compatible Smooth Operator Nespresso Pods
These coffee capsules are produced in small batches every day, not in bulk. This way you'd be sure of getting high-quality specialty coffee. This pod contains 10 capsules, and it can be used to make Americanos, latte, mocha, cappuccinos, and more. 
The pod contains 100% Arabica beans with a lingering chocolate aftertaste that tastes delicious even without milk. It is blended with single-origin coffees from PNG, Brazil, and Ethiopia. 
They are compatible with Nespresso machines. They contain blended coffee, especially the ones from Australia. The coffee is very intense and has enough strength from just one sip. They are perfect for home use.
Coffee Hero Compatible Decaf Nespresso Pods
This pod is made with specialty coffee. It is 100% Arabica Colombian beans. The decaf Nespresso pods are perfect for those who are watching their caffeine intake and those who love to take coffee late in the evening. It also has 10 coffee capsules.
The taste notes for the coffee include a vibrant citrus flavor, a sweet honey finish, and a milk chocolatey body.   
Starbucks By Nespresso Coffee Pods
It has a variety pack of 60 which means you'd be able to explore different flavors. All you have to do is put the capsule into your machine and select either espresso or ristretto. All box has 10 capsules and brews 25ml or 40ml coffee.
This list is not exhaustive, but you can find out a lot more here 
FINAL WORDS
The best coffee pods that are compatible with Nespresso machines are the ones that are fresh and give you a delicious taste and great caffeine kick. If you love coffee with bold flavors, sweet honey finish, and citrus flavors then you should give the Coffee Hero's compatible Nespresso pods a try. You'll get to taste different espresso blends including decaf coffee. You may just find your favorite, or you may love all four of them! 
RELATED QUESTIONS
Why Are Compatible Pods More Expensive?
Nespresso coffee pods are a bit more expensive than grounded coffee for different reasons. First, the labor cost goes up because they have to be packaged, the equipment has to be used to produce a single-serve pod. Most brands produce the pods in small batches so it will be fresher than ground coffee.
Are Nespresso Pods The Same With K-cups?
Both Keurig and Nespresso have pods that produce single-serve coffee. The difference between both is that Nespresso machines are more focused on producing espresso and other espresso-based drinks while Keurig brews drip coffee.
---