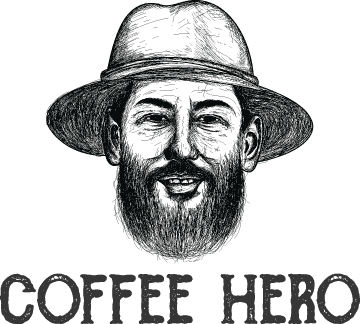 HOW TO MAKE LATTES WITH NESPRESSO MACHINES
HOW TO MAKE LATTES WITH NESPRESSO MACHINES

If you are a coffee fanatic and you have a Nespresso machine, by now you just have lost count of the types of coffees that are made with this machine. You can make a latte in a few seconds with a Nespresso machine and compatible coffee pods.
The key technique to making a delicious cup of latte lies in the equipment you use and the type of coffee pod you buy. With a Nespresso machine, you'd be sure of making your coffee experience even better. Are you set to learn how to make a delicious cup of latte with a Nespresso machine? Then grab a cup of hot coffee and continue reading.
What Is A Latte?
A latte is an espresso-based drink, and it is made with a shot of espresso, steamed milk, and foamed milk. You can use different types of milk like half-and-half milk or vegan milk or even flavor the latte with sugars or syrups. 
There are different ways to make a delicious cup of latte in your kitchen. Trust us, the experience is amazing. The interesting thing about this matter is that it is made in different layers. These layers can easily be seen when you steam the milk. The milk can then be separated into steamed milk and the remaining milk will be frothed. After waiting for a few seconds, you can add the espresso on top. 
So that means the espresso will remain in between the milk layers, it is so beautiful to look at but don't get too engrossed in looking at the drink. It has been served and enjoyed faster.
As we mentioned previously, you can add any flavor you like to this coffee drink. For example, it can be flavored with maple syrup, brown sugar syrup, and more.
Can You Make Latte With Any Of The Nespresso Machines?
People love using Nespresso machines a lot because the coffee maker is beautifully designed and is easy to use. You don't necessarily need to use the original Nespresso pods if you don't like them. You can use compatible Nespresso pods, you'd get to choose any flavor you want as well. 
If you love Nespresso machines, you should have one in your kitchen. Making coffee with the machine is so easy. All you have to do is place the coffee pod into your machine and the machine will do the remaining work. But if you want to improve your coffee-making skills, you should explore making lattes with the Nespresso machine.
There are more steps involved but the result is so delicious and amazing.  The latte can be made with any Nespresso machine you have in your kitchen. Most machines have a milk foamer or a steaming nozzle. If you have that kind of machine, it is even better, or you'd have to foam the milk yourself.
What Kind Of Milk Can Be Used For Frothing?
Milk is one of the key ingredients for making a latte. This means you need to have the best kind of milk in your kitchen. Ensure that it is not expired, else it will not froth properly.
Now let's talk about what kind of milk you should buy. If you want a creamier latte that is fully flavored, it is better to use whole milk. Do you want the milk foam to be more? Then low-fat milk is exactly what you should go for.  You can use vegan milk (almond milk, soy milk, coconut milk, etc.) Just bear in mind that it won't be as creamy as the other types of milk.
From what you've seen, there are so many options. Most people prefer to use whole milk because it is creamier. It has full flavors that you can get if you are using other types of milk, but you can buy another type of milk if you don't like this one. 
Which Nespresso Compatible Pods Is Best Used To Make Lattes?
The espresso is the second key ingredient used in making coffee. Nespresso compatible pods can be seen in different flavors. All the pods are unique but which one is best for the latte? The answer is coffee blends that are strong enough for the espresso.
This is because a cup of latte is made up of mostly milk, so it is better to brew strong-tasting coffee that will blend well with the milk. You should use dark roasted coffee. Most of our customer's favorite is the Kickstart coffee blend and Sin City that are perfect for espresso. We make our coffee pods in batches, so you'd be sure of getting the freshest coffee. We ensure that the beans used in the coffee pods are not over roasted too. 
The coffee is delicious and has strong flavors. If you love to make decaf coffee, there is a decaf nespresso compatible pods as well. If you don't like strong coffee, you could go for medium roasted coffee. If you are interested in learning more about the flavor profiles of the coffees we use in the pods, click here. Go through this compatibility guide to know the machines that our capsules are compatible with. 
Did you know that Nespresso compatible pods can be recycled, so there will be no waste? Buy from roasters that use aluminum that can be recycled. 
How To Make Latte With Any Nespresso Machine
It is time to make a great-tasting latte with a Nespresso machine.
What You'll Need
1 cup of whole milk
Espresso/latte espresso capsule
Nespresso machine
INSTRUCTIONS
Now that you've gotten the necessary information about lattes, it is time to experiment and make this tasty drink yourself. 
Put on your Nespresso machine Place a mug under the machine and pre it with hot water. Just press the lungo or espresso button and the machine will be pre-rinsed. The purpose of pre-rinsing your machine is to heat it and remove any leftover coffee.
Pour your milk into the milk frother and start the machine.
When the milk is steamed, pour it into your mug. Allow the milk to sit for about 20 seconds. The milk will settle, and the layers will take form. After this time has passed, it is time to finish up the brewing process. 
Put the cup of steamed milk under the machine and add your coffee capsule. Start the machine again and see how it works. The espresso will start pouring into your mug, and you'll get to see these beautiful layers. 
Your coffee is ready now. Serve and enjoy!
NOTE: If you are making a latte with a lungo capsule, then use a bigger cup to produce more espresso for the latte. You can reduce the amount of milk and use more coffee. The golden ratio for lattes is ⅔ milk and ⅓ espresso. You can stick to it or tweak the recipe till you find a sweet spot. 
How To Froth Milk With A Nespresso Machine
Frothed milk is a very important layer in the latte. One of the unique layers in the latte has to be frothed. If you can froth your milk properly, you'll be able to make a cafe-quality latte with a Nespresso machine. To froth milk, follow these steps:
The first step is to buy any milk of your choice. The milk has to be kept in the fridge. As the milk is colder, it will foam better.
If you have a machine that froths milk, you won't have to manually froth the milk. If your machine doesn't froth, use a steamer or foam the milk with an Aeroccino.
If you are using an Aeroccino, pour one cup of milk at a time. This will make the milk foamer make more bubbles. There will be no milk left at the bottom that is not foamed. 
If you have a Nespresso machine that steams milk, allow the machine to do all the frothing. When the milk has been frothed, that's all. You can now use it for the recipe given above. 
NOTE: Make sure that the milk is properly seated in the mug before you add any espresso to it. Now that you know how to make a latte with a Nespresso machine, you can now brew a cup of amazing latte yourself. 
FINAL WORDS
From what you've seen so far, the latte recipe is easy to make and very delicious. The interesting thing about this recipe is that it can be made with any Nespresso machine, any compatible coffee pod with fresh coffee and any milk you'd like to use.  If you want to try more coffee drinks that can be made with a Nespresso machine. Click here. 

---