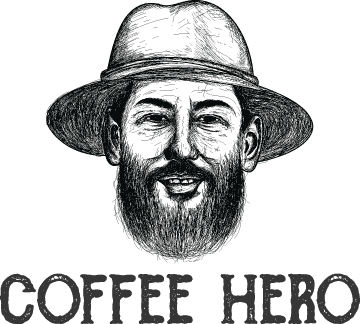 A COMPLETE GUIDE TO COMPATIBLE NESPRESSO COFFEE PODS
A COMPLETE GUIDE TO COMPATIBLE NESPRESSO COFFEE PODS

There are a lot of people that drink coffee every day. What is better than brewing specialty coffee in the morning? Something that gives you all the caffeine kick you need.
The regular hot pot of coffee is what many people brew but what if it is a lazy day, or you don't feel like measuring any coffee for brewing, or you already own a Nespresso machine? How will you make it work? The answer is simple Coffee pods.
What Are Coffee Pods?
Coffee pods are small, sealed pre-ground coffee that can be brewed in a few seconds. They are very convenient because you won't need to change filters or measure and grind the coffee. Coffee pods are used just once and are very easy to dispose of, especially those made with aluminum that can be recycled. 
These pods don't always come from Nespresso themselves. There are pods sold by reputable companies that are compatible with Nespresso original machines. A lot of these pods will work flawlessly with your Nespresso machine.
Note that not all pods are made of the same material or shape. Some are made of plastic while others are made with aluminum. These factors will affect the taste of your final cup. Because of the difference between many pods, some may not work with your machine, so you have to read the producers' compatibility guide or check the package of each pod.  In this post, we'd be answering some questions about compatible coffee pods and Nespresso machines.
WHY YOU SHOULD TRY COMPATIBLE NESPRESSO PODS
The obvious question that a lot of people may have is why they should buy compatible Nespresso pods when Nespresso has its own.
Variety of flavors: This is the first reason why you should try a different brand than Nespresso. In recent times, there has been the discontinuation of some Nespresso official pods. What this means is that a Nespresso pod may not be guaranteed for a long time.
What will you do when your favorite capsule can't be found? If you have owned a Nespresso machine for a while, you may have discovered that some capsules are available for a few weeks and after that, you can't find them anymore. If you want to drink that coffee again, you may not find it except  you buy a pod that has a similar taste profile as the one you love.  Thus, Compatible Nespresso pods will give you different flavors and blends to choose from.
If Nespresso is not offering the exact kind of coffee you want, a compatible Nespresso pod will give you what you seek.
Convenience: The second reason why people prefer these compatible Nespresso pods is because of convenience. Their original capsule lines can only be found on their official website or in some boutiques. It is difficult to know the original Nespresso pods that are closer to you, but you can easily order the compatible ones here.     
FACTORS TO CONSIDER BEFORE BUYING A COMPATIBLE NESPRESSO PODS 
Check if it is compatible with your machine: If your machine is quite old, some pods may not work with it. This doesn't mean your machine will damage the pod; it may just brew partly. Always check the packaging. 
Check the material of the pod:

Most of the coffee pods are recyclable. Because of the increasing number of compostable pods and environment-conscious buyers, the compatible Nespresso pods are popular in the market. They can be recycled. Remove the pod from your machine tray once you are done brewing and put it into the recycle bin. 

But these pods can still stay in the machine for a longer time as they won't cause any bad smell or mold. This is because they are made with materials that are more insulating than the others so fungi or other bacteria won't grow them when compared to others.
Check if there are instructions on how to use the compatible Nespresso pods:

Some compatible pods may not look the same as the original pods. They may come in different shapes, weights, and densities. While some may fit into the machine, others may get stuck. So check the package on how to use them to avoid unpleasant situations.

Taste profile:

The rating system for Nespresso pods and the compatible pods may not be the same. You might find some labels like

'strong'

while others may be labeled

'light or medium'.

Basically, every producer will have a different way they describe their coffee. Just don't compare the taste profile of one company with another, they may not be the same.
Note that knowing your taste profile is important when buying any coffee. You need to have an idea of the kind of coffee you prefer. The aromas you like and the characteristics you want to find in a coffee pod.
What Coffee Capsules Are Compatible With Nespresso?
There are different types of coffee capsules that work properly in a Nespresso machine while some are not compatible with it. This happens because there is a way Nespresso pierces their pods, so some capsules cannot be pierced with the thin needle. 
Bear in mind that the newer versions of Nespresso machines have very tiny needles, so they may not be able to pierce hard plastic pods. The coffee capsules that are compatible with Nespresso machines are made of aluminum, not plastic, so they can easily be pierced.
Which One Is Better Nespresso Original vs Nespresso Vertuo?
You may feel the same way with others, those that are considering getting the newer model of the Nespresso machine. The real question is that is the new model better? Let's look at the two options.
The Nespresso original can make two drinks with one coffee pod. It has a water tank that can be refilled. Since the water tank is removable, you'd be able to see how much water is remaining in the tank at a specific time.The machine brews with up to 19 bars of pressure, so you'd be getting a balanced, flavorful coffee.
The Nespresso Vertuo on the other hand is a newer version that allows you to use different sizes of pods, but you only have to use branded virtual pods. What if you are among those that like to try new things? You'll have to use Compatible Nespresso pods with freshly ground coffee. You'll be getting different coffee flavors that you can't have with if you are using Nespresso Vertuo, so it is better to stick to the Nespresso original. 
HOW TO USE NESPRESSO COMPATIBLE PODS PROPERLY
Ensure that when you are that the Nespresso compatible capsules you are buying work properly with your machine. You can check out this compatibility guide. The newer machines may not be able to pierce plastic pods, so use these aluminum pods instead. You can find more information from the manufacturer of the compatible Nespresso pods. 
The pods have to be fixed properly. If they are not well placed, the needle may not pierce the thin area of the pod for it to open. This means you have to be careful with how you install the pod and whether the machine is closed.
If the lid doesn't close, you have to try to re-install the pod and press it firmly. Don't push too hard so the needle and the pod won't break, it could create a bigger mess. When you have closed the machine, press start, and the coffee will start brewing. When you finish just make sure you remove the old pod, so the newer ones can be fixed easily.
WHERE TO BUY NESPRESSO COMPATIBLE PODS IN AUSTRALIA?
You can buy it anywhere. You can buy it from a store, or you can order it online. As we previously mentioned, It is always better to order them online for producers that make the pods in small batches. Some coffee shops may not have the freshest coffee grounds inside the pod.
FINAL WORDS
The biggest advantages of using Nespresso compatible pods are the flavor variety, convenience, and price. So you should go ahead and buy some pods if you have a Nespresso machine. 
There are different pods to use that are compatible with your Nespresso machine. You just have to check the pods, make sure that they are compatible with your Nespresso machine. Also, make sure that you are buying from roasters that sell fresh coffee. One way that producers do this is to make the pod in small batches, so you'd be sure of getting the freshest coffee. Click here to explore different coffee pods. 

---