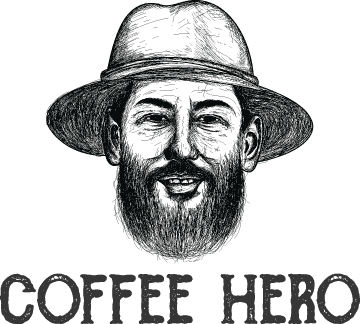 The Best Ways To Make Coffee Milkshakes
The Best Ways To Make Coffee Milkshakes

Recipes That Will Satisfy Your Cravings

Coffee milkshakes are so easy to make. We can't have enough of different coffee milkshake recipes. If you are new to making milkshakes at home, this is a recipe you ought to try. We'll tell you all about it. How to make coffee milkshakes, what kind of coffee beans to use, the kind of milk to use, and whipped cream.
A coffee milkshake is such a healthy treat for your mind and your body. The combination of ice cream and the coffee flavor tastes amazing. And to make it even more appealing, the right kind of coffee can help to bring out the best taste in the milkshake. That's why we're bringing you a bunch of recipes that like we said will require only a simple coffee, or hot chocolate, milk and yogurt, and whipped cream.
WHAT MAKES A PERFECT MILKSHAKE?
These milkshake and smoothie recipes will turn out to be our favorite. They have so many flavors and are adult-friendly. The perfect milkshake has to be made with ice cream, so you must buy real ice cream. 
Delicious milkshakes and smoothies like these can be taken in spring or summer, this works better if you are ready for a caffeine treat. These recipes are made with real coffee, that is espresso, or drip coffee made with high-quality coffee beans. A glass is enough to give you the caffeine kick you need. 
How to make coffee milkshakes
There are a lot of coffee milkshake recipes out there, but there is something we love about this one is that it's so simple, you can't go wrong. It doesn't even have eggs, which is perfect.
What You'll Need
Milk: You can either use whole milk or vegan milk to make this recipe.
Freshly brewed coffee: The coffee has to be strong so espresso is perfect. This is because the stronger the coffee, the more bold flavors the milkshake will have. 
Whipped cream or ice cream: Most people like to top the milkshake with whipped, but it's optional.
1. Whisk together 1/4 cup whole milk and 4 large, ripe strawberries, or the juice from about 2 cups, depending on how sweet you like it.
2. Pour ice cream into cold-brewed concentrate or hot coffee that has cooled a bit in the freezer
3. In a blender, combine all the ingredients, with 1/2 cup ice cubes, and blend until frothy. 4. Pour into a tall glass and top with whipped cream. Do well to serve it immediately.
What type of coffee beans is best for making your coffee milkshake?
In our opinion, you can't go wrong with the dark roasted beans from local roasters like Coffee Hero. Or you can try lightly roasted coffee that has a light to medium body and a full flavor without the bitterness that often accompanies dark roasted beans.
You can try other single-origin coffees like Ethiopian coffee, Kenyan coffee, Peru Coffee, Colombian coffee to get a taste of all and compare. Or for a nice sweetness kick, try coffee blends, they produce more flavors, you can start with our blends, Kick start, Sin City and Smooth Operator.
What kind of milk should you use?
Milk of your choice is ideal for making coffee milkshakes. It should have a smooth texture, rich taste, and rich color. Dark chocolate, double cream, cow's milk, soy milk, rice milk, skimmed milk, chocolate almond milk, soya, and all the milk under dairy are all good milk to use for making coffee milkshakes.
However, if you are not able to find any of them, then just choose any low or fat milk. Also, remember that you can make coffee milkshakes with water as well. It will not make any difference to the taste.
How To Whip Cream
If your milk does not come prepared, you can use the milk and cream that are set aside. However, before using the milk and cream for the coffee milkshake, make sure that you have beaten it. If you've made a coffee cream to beat the cream, pour it into a bowl, add sugar, and stir. This will separate the cream from the milk. Put the milk in a separate bowl and whip the cream. Pour this mixture into a cup and cover the top of the coffee cream. Put the lid on and allow it to sit in a refrigerator.
If you want to add a little butter to it, then this is how to make some:
How To Make Butter
Just put the butter into the mixer and whip it for a few minutes. When you have the desired consistency, add the icing sugar and extract the milk and cream. Whip these and add the whipped cream on top of the whipped cream to create a perfect, creamy milkshake.
LET'S TELL YOU ABOUT OTHER VARIATIONS- COFFEE SMOOTHIES
You'd love this a lot. It is a delicious coffee drink that is made with strong coffee, yogurt, and banana or avocado. You can add some whipped cream if you like. You know one interesting thing about this smoothie, it is easy to make, in less than 5 minutes, it will be ready. 
What You'll Need
1/4 cup of cold brew concentrate
1 banana (slice it in bits) or Avocado
1/2 cup of any yogurt (plain one or vanilla works fine)
Vanilla extract 
Ice cubes
1 or 2 teaspoons of sugar or honey
INSTRUCTIONS
To make the coffee at home, grind coffee beans, put them into a jar and make a cold brew or brew hot coffee and allow it to cool. 
Add the banana or avocado with the yogurt into your blender. 
Add the honey or sugar and the vanilla extract
Add the strong coffee and ice cubes.
Then blend the mixture till it is very smooth, pour it into a glass, and enjoy. Serve with a straw.
To add extra flavor, you can chop 2 or 3 dates and blend instead of honey or sugar. You can also add maple syrup or chocolate syrup. that means you'd have to reduce the quantity of your honey from 2 teaspoons to 1. This smoothie can be served in the afternoon or evening with other snacks. You can also add bubble tea pearls to garnish the smoothie.
Did we mention that you could make a chocolate coffee smoothie, oh it's very easy? Just add 2 tablespoons of chocolate sauce or syrup to the smoothie or milkshake. If you are a lover of Nutella, add Nutella to the ice cream before blending and viola, your Nutella smoothie is ready. 
If you want strong coffee flavors added to the cold brew concentrate, make coffee ice cubes. It will make the drink have bold coffee flavors. You can do this by pouring brewed coffee into an ice tray then put it into the freezer till the cubes are formed. Then use them in place of any liquid.
Conclusion
If you are into rich and creamy coffee desserts, then this post is for you. Y
u don't need the super-powerful electric blender. All you need is some well-prepared ingredients, you can make everything and experiment with them. Give it a try and have the best coffee milkshakes you've ever tasted. It's that easy. What are you waiting for? Get started already!
FREQUENTLY ASKED QUESTIONS
Can I Make Coffee Milkshakes Without Ice Cream?
You can either use frozen yogurt or any low-fat vanilla cream to substitute, just know that it won't have the same flavors. The level of creaminess won't be the same. 
Should I use Cold Brew Coffee Instead?
Yes! You can use cold brews for most cold coffee drinks. So it will work well for this recipe. All you need to do is to grind fresh coffee beans and steep them inside cold water for about 12 to 24 hours, then store the concentrate in the fridge. It can last up to 7 days, just add the concentrate to any smoothie, milkshake, or iced coffee drink you want to make. 
Can I Use Coffee Ice Cream For More Flavors?
Yes, you can, to make the coffee taste to be stronger, you can use the coffee cream instead of the regular vanilla ice cream. This means that the coffee ice cream will give your milkshake more bold coffee flavors than another cup made with vanilla or strawberry ice cream.
Can I make The Milkshakes Ahead Of Time?
No, you shouldn't because milkshakes can't be preserved for long. Before you know it, the ice cream will start melting. So after making it, it is better to serve it immediately. Remember that all ingredients should be cold. 
---