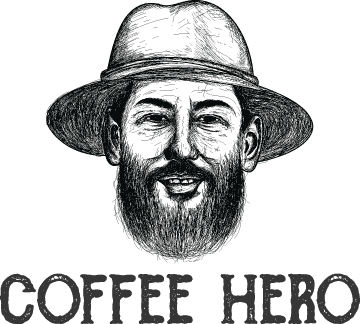 HOW TO STORE YOUR COFFEE PODS
HOW TO STORE YOUR COFFEE PODS


Are you wondering how you can store your compatible Nespresso pods? Then you should try these options- a ready-to-buy option like drawers, glass jars, etc. 
If you are a coffee enthusiast then you'd know that these pods are ideal for brewing flavorful and delicious coffee. This interesting invention is made when ground coffee is already quantified and packed neatly in aluminum or paper receptacles. You'd have to pop the pod into your machine and a cup of luscious coffee will be ready in a few seconds.
However, with this convenient invention comes a headache of how to store them properly.  There are a lot of coffee pods to choose from, and they can be bulky times. For instance, you buy a pack of 10 or 20. How the heck are you going to store them properly till it is ready for use? This is one of the significant problems that most coffee drinkers face.
This is because these coffee pods take a lot of space, especially if your kitchen is small. Moreover, if you don't have a systematic way of storing your coffee pods, then you'd spend a lot of time in the morning trying to pick a capsule with a particular flavor. This inconvenience can get you frustrated in the morning especially when you are rushing to work. It could ruin your entire morning.
Before now, people used to store their coffee pods inside the refrigerator because it has enough space, and they saw it as a safe preservation method. But currently, we don't recommend storing coffee pods in a refrigerator because other groceries are being kept in the refrigerator. The coffee grounds can soak up odors from things like garlic, ginger, and turmeric, it can also soak other odors from the cold environment. Therefore, as a coffee drinker, you must have a neat, organized, and compact means of storing your coffee pods.
THESE ARE CREATIVE WAYS OF STORING YOUR COFFEE PODS
Store Them Inside Pullout Drawers
These drawers are ideal if you have limited space in your kitchen. That is, there is not much space to put counters in your kitchen. All you need to do is to buy kitchen pull-out drawers from online vendors or any store next to the store and assemble it. Or you can visit a DIY store to buy a viable alternative because most of them sell ready to assemble drawers for various kitchens.
It is quite easy to assemble these kitchen drawers as long as you follow the instructions in the carton. For convenience, it is better to fix the drawer beneath your coffee maker. When it is arranged this way, the coffee pods will be easily accessible to you in the morning.
Reuse Cake Tins
If you are in the mood to create a wonderful DIY solution, then you should try reusing your old cookie containers or cake tins. It will be perfect if you have a firebase, drill, or 3 to 4 cake tins. To start drill holes at the center of each container.
Make sure that the hole is big, so it can fit the rod. Now attach the rod to the base with either the washers or nuts. Then carefully arrange the cake tins within the rod. Make sure that you start from the large ones before fixing the smaller ones.
Get A Ready To Buy Product
If you are very busy, you can get any of the ready-to-buy alternatives in a supermarket. Some of these options include a capsule dispenser- it is an organized storage system, and you can easily rotate your coffee pods 360 degrees for easy assessment.
You can also buy rock capsule dispensers that can store up to 60 coffee pods at a time. We'd say it is an elegant addition to your kitchen because it has different colors ranging from pink to white and a shiny black. 
Use Glass Jars
This option is less demanding among the other storage mechanisms. If you have an empty jar in your kitchen, then that would do, or you can just buy one from a retail store nearby. As you are picking one, think about the size because you need bigger jars that can contain many coffee pods. You can tie ribbons on the jar to give it a more beautiful look. 
Under Kitchen Cabinet Rack
This rack is perfect for those who have a small kitchen. It will enable you to utilize your space at all times. This storage option will allow you to keep your coffee pods under a cabinet till you are ready to make a cup of coffee. 
The rack can be attached under your kitchen cabinet, then it folds when you are not using it and slides out when you want to brew coffee and refill the rack.
As we mentioned earlier, storing your pods will help you save counter space. With this storage method, you can store many pods depending on how many upper cabinets you have in your kitchen and you can choose to keep them in any cabinet you prefer.
Use A Carousel
Although this will take more space on your counter, it is still better than keeping a pile of pods scattered. The carousel keeps all the pods in a place and allows you to decide which pod you want to brew with. 
The pods are stored vertically, so you'd spin the carousel. This not only keeps the pod compact but also allows you to choose what you want as it displays the wonderful collection you have. Some carousels are bigger than the others, so you have to buy one that will fit under your kitchen cabinets.
Also, watch out for the heights. Most carousels have a drop system where you can fix in the coffee pods, and they'll drop to the bottom when you are ready to use them.
Buy Baskets For The Pods
You know, one of the carefree ways to store your coffee pods is with baskets. The only thing that you might notice is that the pods will be humbled a bit. They won't be the best option if you like your kitchen to be in order. 
When you decide to use baskets to store your coffee pods, you'll toss all of them into the basket. It won't make it easy for you to grab a coffee pod easily when you are ready to brew, especially if you prefer seeing all your options before you pick one pod.
This storage option is best for those who just have two kinds of coffee pods they enjoy drinking. It will be easier to sort out. 
The Pick And Mix
Are you feeling brave and want to try something new? You should try to make a pick and mix container that you can just put your hands into. You may not know which coffee pod you'll use today. So it is a great opportunity to reuse old basket hampers. The ones you usually get a lot during Christmas. 
The Space Saver
Did you know that you could combine a drawer with a shelf and a beautiful piece of art? Yes, you can. This will be you taking a step further to create something beautiful with a bowl stand, tea bags, and some hooks for your coffee mugs.
This DIY option is easy, you only have to add a wall hanging display to an old rack. You can also buy these space savers online made with biodegradable wood.
Easel Caddy
This storage method is beautiful, and it will showcase all the coffee pods you have, so it is very easy for you to pick what next you want to drink. The caddies will stay on your counter, and they are smaller than the display racks, so you won't have as many coffee pods on display.
Note that this method will limit the cups of coffee you make, but many people like it because it gives their kitchen a less cluttered look. When buying an easel caddy, just make sure that the material of the caddy matches your kitchen decoration as it will have an impact on the final look of your kitchen.
FINAL WORDS
In summary, it is important to store your coffee pods in a safe place that is convenient as well. Remember, a refrigerator is not good for storing coffee pods because it will absorb odors that will tamper with the taste and flavor of the coffee.
Now that you have so many ideas on how to store your coffee pods, you can pick different varieties here. The grounds in these pods are fresh, this is because we make them in small batches. Coffee Hero is interested in giving you the freshest coffee ever. 

---