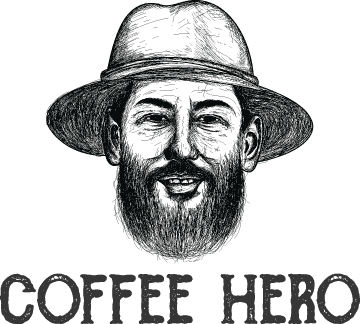 HOW TO START DRINKING BLACK COFFEE
HOW TO START DRINKING BLACK COFFEE

Do you want to switch back to black coffee but find it difficult? or do you normally drink black coffee, but you are looking for ways to make it better? Then you should be reading this post to the end. Learning how to start drinking black coffee is one of the things a coffee enthusiast should know. 
Coffee has different flavors that will delight your taste buds but if you are not a lover of cream and sugar, it will make the coffee taste dull. So if you want to start drinking black coffee, you will have to ditch the sugar and cream altogether. 
LEARNING TO LOVE BLACK COFFEE
Drinking black coffee requires having an acquired taste. It can be very difficult if you have been relying so much on cream and sugar when you started brewing coffee. We know that it could take you some time but once you get used to it, you will start wondering why you even started drinking with those additives in the first place.
Normal coffee has different flavors ranging from chocolatey to fruity and floral. You may miss out on all these flavors if you add sugar or cream to them. This means that black coffee tastes perfect on its own. We know that you love it with milk, cream, and sugar, but it doesn't mean you'll hate black coffee. Why not give it a try?
HEALTH BENEFITS OF BLACK COFFEE
The real fact here is that drinking black coffee in moderation is healthier than drinking coffee with creamers and sugar. Are you surprised? Don't be, black coffee doesn't have calories and carbs.
It is a drink that gives you a great caffeine kick, keeps your eyes open, and helps take some weight off you.  Black coffee also benefits the skin. For example, it helps protect the skin against melanoma. It will also help to increase your fiber intake and because it does not contain the cream and sugars, it could help with weight loss too. 
HOW TO DRINK COFFEE BLACK
If you are ready to switch to black coffee, these tips will make your transition way easier, and it could be successful. 
TRY A DIFFERENT TYPE OF COFFEE
There are different types of coffee blends and roasts to experiment with. But each coffee will have a different taste. Some coffee beans will taste sweeter and fruity, while others will taste creamy and give you a mouthful. If you want to try coffees that have distinct tastes and give vibrant flavors from all other types of coffee, then you should give single-origin coffees a try.
It is a great starter pack if you want to start drinking black coffee.  If you want coffee that is creamy and sweet and gives a mouthful, then you should find coffees that taste that way even when taken black. It will aid the transition to drink black coffee.
Also, ensure that you use fresh coffee at all times, which means you should grind your coffee beans yourself. Coffee won't leave molds like rotten food, it doesn't spoil that way. The thing you'll notice is that the coffee will begin to lose its flavor.
If you are going to start drinking coffee black, then it should be fresh. You don't have to go too far to seek coffee with a sugary and creamy taste. All you have to do is click here and get coffee with various flavors from Coffee Hero.
RELATED: WHY IS FRESH COFFEE THE BEST FOR YOUR BREW?
CHANGE YOUR BREWING METHOD
Coffee will have a different taste depending on the type of brewing method you prefer to use. If you don't want to use the traditional drip brewing method, why not try the French press method or use an espresso coffee maker.
Each of the brewing methods will extract various flavors which could alter the taste of your brew. The most important thing you have to do is to find the brewing method that suits your taste.  After brewing the coffee, taste it before adding any sweetener. Take a sip or two and think about what you feel for a moment. This will be a great way to expand your palate even as you are still relying on sugar and cream. 
CLEAN YOUR COFFEE MAKER
One of the things you have to ask yourself is if your coffee brewer is clean. Although brewing coffee doesn't make a big mess, you'll still have to clean your brewing area and brewing equipment properly. If you are using a Chemex, it's time to scrub it out. If it's a French press, unscrew it carefully, then add vinegar to water and run it through the machine. 
The coffee maker needs to be cleaned because residues build up inside over time, so if you don't clean it, it can ruin the taste of the black coffee you want to try out. 
GRADUALLY REDUCE THE INTAKE OF SUGAR AND CREAM
You have to start reducing the intake of cream and sugar every day. Try a cup today without depending on the cream, do the same the next day, and before you know it, you will move over to black coffee.
CHANGE YOUR MUG
We know that this sounds a bit strange, but research has shown that the color of the mug you use will have an impact on how your coffee tastes. For example, if you always use a white mug to drink coffee, it may taste bitter than when you put the same coffee inside a clear mug. So you should change the color of your mug, to a clearer one to see if it can help. 
OPT FOR BULLETPROOF COFFEE
Have you tried bulletproof coffee before? It is a great kind of coffee to try. It is not black coffee, but it is another way for you to shift your focus from creamers and sugars. Making the bulletproof coffee is quite easy, all you have to do is add some teaspoons of coconut oil or butter into your coffee. Blend the mixture and your bulletproof coffee is ready. 
ADD SOME SALT TO THE COFFEE
Yes Salt, you read it right. It is just like you adding a pinch of salt to your cake, that pinch of salt that makes a lot of difference to your cake. It can reduce the bitterness you normally taste in your black cup of coffee and make it taste smoother.
So add that pinch of salt and stir, if it's still bitter, keep adding the salt until the coffee tastes perfect. Just remember that when cooking, it is very easy to keep adding salt but very difficult to take it out.
HOW TO DITCH THE ADDITIVES- CREAM AND SUGAR
If you've been adding cream and sugar into your coffee for a very long time, you'd have a tough time transitioning to black coffee.
However, if you want to switch, there is a way out.  After brewing your coffee, measure out the sugar and cream you normally use. You have to do this, to know what you always add to your coffee. When you've got the baseline, stick to it and make sure you don't add or reduce anything.
After a few days, reduce the amount of cream and sugar by a quarter.  You can take the reduced quantity for about a week, then reduce another quarter. What this means is that you have to keep reducing the measurements by quarter until there is nothing left to add to the coffee.
By now, you must have eliminated the need to always add cream and sugar into your coffee, so you can start enjoying your black coffee. You can also try going for a lighter roast from Ethiopia or Colombia, although it contains more caffeine, it won't be so bitter.
FINAL WORDS
We are not trying to stop you from enjoying a coffee just the way you like it, if you prefer to add creamers and sugar to your coffee, you should, but we are trying to make you expand your coffee palate. 
With little experimentation, you can achieve this. So give it a try today!
Before you stand expanding the coffee horizons you have to use great coffee beans, so you can tell the flavor differences in black coffee and coffee with creamers. The sugar and creamer may slightly hide the taste of the bad coffee but if you are brewing the coffee black, you just have to use freshly roasted coffee beans so you can get different flavors.

---