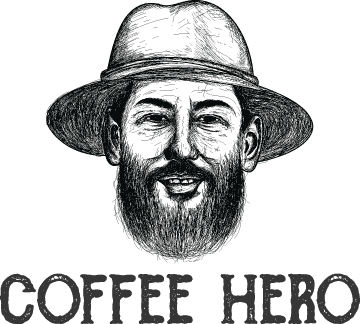 HOW TO MAKE THE PERFECT FRENCH PRESS COFFEE
HOW TO MAKE THE PERFECT FRENCH PRESS COFFEE

Are you a newcomer to the world of coffee or you've been using a French press for a long time and you need more tips? Then you are reading the right guide. Most people who use the French press think it's all about soaking coffee grounds into the water but that's not correct. 
If you want to get the best brew, you ought to read a guide first. By the time you are done reading this guide, you'll consistently make delicious cups of coffee, way better than what you have been brewing before. 
WHAT IS A FRENCH PRESS? 
The origin of the French press is still mysterious but some research done in the 1800s suggests that the early versions of the equipment came from France. The equipment did not get so popular until 1929 when an Italian designer named Attilio Callimani patented the design.  
The French press is a simple device to use. No wires or screens to break, just a few durable materials. It has two main parts- a carafe that holds the coffee and water and a rod with a fine metal filter at the bottom. The French press is a form of immersion brewing methods, the coffee grounds are submerged in water for a few minutes and steeped for hours if you want to make cold brew.
Since the filter is placed over the coffee and plunged down, it's easy for you to pour out the liquid and filter at the same time.  Most people fear that brewing manually will be difficult and time-consuming, but with a French press, much effort is not required. In terms of size, a French press is built to brew several cups at a time. 
There are many variations to the simple design of a French press, the most effective French press always has these three elements: 
A STRONG GLASS CARAFE 
Watching the color of water change as your brew gets ready is indeed an incredible sight to behold and doesn't get old. Besides, glass is easy to clean and maintains the perfect temperature for optimum flavor. Heat-resistant borosilicate glasses are known to be the best carafes. Attached to the carafe, is a base and handle. These parts ensure that you don't burn yourself or any surface it is placed on. 
GOOD FILTRATION SYSTEMS 
When filters are poorly made, they often break and result in a cup of coffee filled with grounds. Get high-quality filters that are strong enough to keep most of the grounds out and still give a strong, classic full-bodied coffee. It also has a lid and plunger. These parts are pretty simple to assemble.  
A DURABLE FRAME 
You wouldn't want to grab the glass when you are brewing coffee, that's why French press makers case the glass carafe in a frame. Make sure you choose a good one. 
NOTE: If you want to get good coffee each time you brew, you should disassemble and clean your French press frequently. You can aim to clean once a month but rinse the machine properly with plain water each time you use it. 
BEFORE WE BEGIN, CONSIDER THE FOLLOWING 
CHOOSE THE RIGHT FRENCH PRESS 
You'll have a difficult time making delicious coffee if you brew with a crappy press pot.
The standard press pot size is between 4 and 8 cups (1.89 l), but there are other options.  
A small French press is just for you or a loved one, the typical sizes include 2 to 4 cup (0.95 l) presses. A large French press includes 8 to 12 cups (2.84 l), this works well if you are a coffee lover that likes to brew several cups in a single batch for a crowd. 
There is also the metal French press which is more durable and can retain heat better. Electric French press heats the water, brews the coffee, and keeps coffee warm after it is brewed. It's a good idea to decant the coffee when it's done. 
BUY FRESH COFFEE 
Coffee beans lose their freshness 2 to 3 weeks after they are roasted. Pre-ground coffee loses its freshness within 30 minutes to 1 hour. Do yourself a favor and buy fresh coffee. You'll be amazed at how tasty your coffee will turn out when you buy whole coffee beans and grind them some minutes before brewing. Check out more freshly roasted coffee beans from our store here
READ MORE: WHY FRESH COFFEE IS BEST FOR YOUR BREW
COFFEE TO WATER RATIOS 
If you don't consider your coffee to water ratio, you'll end up with a cup that's weak or bitter. We call this under extraction and over-extraction. Using too much coffee ground will result in an acidic overpowering cup. What we mean is that you should try to create a balance. To achieve a flavorful, balanced cup, you'll want to use a range of coffee to water ratios. Let's break it down for you. 
Let's say you use 1g of water and 1g of water, your coffee to water ratio is 1:1. To get the best results, we recommend you stick between the 1:15 and 1:17 ratios. 
For this guide, we'll be using a 1:17 ratio, that is 50g of coffee and 850g of water. If you want to scale the recipe up and down, it's pretty easy. Just take the total amount of water you'll use and divide it by 17 to find the number of coffee grounds you need. See, it's so easy. 
ALWAYS USE FILTERED WATER 
If your water doesn't taste good, your coffee won't come out well. Always filter the water you're using. Also, the best temperature for brewing coffee falls between 90 and 96 degrees Celsius. If you don't own a thermometer, you can just give the water a minute or two to cool down before you start brewing.  
A CONSISTENT GRIND- COARSE PREFERABLY
Fine grounds extract quickly while coarse grounds extract slowly. Since the contact time for the French press is longer, it's better to use a coarse grind so the coffee doesn't over-extract. 
Remember, consistency is the key when grinding. Using blade grinders often leads to uneven chunks of beans and fine grounds, which will lead to uneven extraction of the coffee grounds. Instead, use a burr grinder to get consistent grinds
READ MORE: HOW TO GRIND COFFEE
We'll jump right into the brewing method. Time to assemble all your tools. 
You'll need 
Freshly roasted coffee 
French press 
Water 
Kitchen scale  
Grinder 
Water thermometer (optional) 
Kettle  
Long spoon for stirring 
HOW TO BREW WITH A FRENCH PRESS 
PREHEAT YOUR PRESS: This is an important step you have to follow. Preheating the press will stop your brew temperature from fluctuating as the cold equipment and hot hater even each other out. It's easy, just add some hot water to the press, swirl it around the carafe until it is warm to touch.  
WEIGH YOUR COFFEE:  What you measure depends on the size of the French press you have. Place your French press on a kitchen scale and tare the scale so it reads zero, then measure the coffee. For this recipe, measure out 50g (about 10 tablespoons) of coffee and grind coarsely. Remember to use a burr grinder to grind the best coffee beans.
HEAT THE WATER: Heat the water using any method that works for you. If you don't own a thermometer or a kettle with temperature control, then the water temperature should be 90 to 96 degree Celsius 
ADD WATER TO THE COFFEE GROUNDS:  After you must have added the grounds to the preheated French press, slowly pour 850g of hot water over the coffee, make sure all the grounds are saturated. After a minute, use a spoon to submerge the top layer of the coffee grounds. This helps all the coffee grounds brew at the same time. 
PUT THE LID ON AND START TIMING: Placing the lid will help insulate the French press and keeps the heat inside as your coffee brews. Set the timer and wait. The standard brew time for the French press is 4 to 5 minutes, you can always adjust this time to fit your preference. Keep experimenting to see what works for you.
SLOWLY PRESS THE PLUNGER DOWN:  After the brewing time has elapsed, slowly plunge the filter down and trap all the grounds at the bottom of the French press. If you don't do this, your coffee will continue to brew into over-extraction. If there is too much resistance when you press the plunger, the coffee grounds are too fine. If there's no resistance, the grinds are too coarse. Remember balance is everything. 
DECANT THE COFFEE: Decant the coffee before serving because the longer your brew stays with the coffee grounds, the more flavors will be pulled out (If it stays longer than 8 minutes). You don't want over-extracted, bitter coffee. So decant! Serve and enjoy!
OPTIONAL STEP: If you are in the mood for a cleaner, thin-bodied cup of coffee. You can pour your fresh press coffee through a filter before it gets to your mug.  
DID YOU MAKE ANY MISTAKES WHILE BREWING?
It's normal to make mistakes every once in a while, and you are not the only one. Thankfully, you can make some adjustments so your brew will taste better. These are some common problems you may face while brewing and their solutions.  
THE FILTER WON'T PLUNGE: This isn't considered a real problem. Since you are plunging down a filter, the coffee grounds can get in the way. To solve this problem, lift the filter a bit then continue to press down. If this doesn't solve the problem, then you may have used a grind that was too fine. Try to use a coarser grind next time. This way, the grounds will not get clogged into the holes of the filter. 
COFFEE DOESN'T TASTE GOOD: Is your coffee too weak or too bitter? Its possible under extraction or over-extraction occurred. For under extraction, increase the brewing time a bit. If the coffee brewed too much, your options are-  reduce the brewing time by 30 to 40 seconds or use coarse grinds next time.  
Experiment, take a few brew cycles using these brew adjustments to get a perfectly balanced coffee. So you have the right tools and steps on how to make French press coffee. Buy freshly roasted specialty coffee beans and brew amazing coffee. There are more ways to brew coffee. This is a complete list of coffee brewing methods.
Get started! 😊
FREQUENTLY ASKED QUESTIONS 
WHAT'S THE BEST COFFEE FOR A FRENCH PRESS? 
It all comes down to preference, just make sure you are brewing with specialty coffee. For the roast levels, you can pick any that works just fine with you. Read our guide on the differences between light, medium and dark roast. These are the best coffee beans to use for the French press. 
HOW LONG SHOULD I STEEP COFFEE GROUNDS IN A FRENCH PRESS?
Let's give a quick recap of the instructions above, pour a small amount of boiling water on the grounds, stir and wait. The waiting time is 4-5 minutes if you want a strong cup. If you prefer stronger coffee, give it more time but if you prefer lighter coffee, give it less time. Remember not to give it too much time, because it can over-extract and get bitter. 
SHOULD DECANT ALWAYS? 
Yes. Even as you've pushed the plunger down after the brew, the coffee grounds are still there. If you are pouring and serving the coffee immediately, you won't have a problem but if you are going to leave the coffee in the beaker, hoping to finish it later, you'll be drinking a really bitter coffee afterwards. What this means is, don't let your coffee plunger just sit there for hours and drink water. Instead, decant!
---