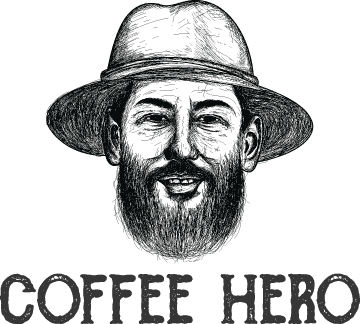 HOW TO MAKE CREAMERS FOR YOUR COFFEE
HOW TO MAKE CREAMERS FOR YOUR COFFEE

What is coffee without a creamer? Some coffee fans may say they prefer to have their coffee black, but some people may call their coffee 'incomplete' if it has no creamer. 
So, if you are one of the creamer lovers then you stumbled on the right post. We'll be showing you how to make creamers for your coffee. This recipe has every creamer flavor you need, we hope you enjoy reading!
FIRST WHAT IS COFFEE CREAMER?
Coffee creamer is not just normal cream with flavors and sugar. Coffee creamer is a combination of condensed milk, whole milk, and different spices. The purpose of the sweetened condensed milk is to give the coffee creamer richness and that's what makes it so special when it is later mixed with your favorite cup of coffee.
WHEN SHOULD YOU ADD THE CREAMER?
You might be wondering when you should add the creamer, should it be before you pour the coffee in the mug or after? Well, it is up to you. There is no right or wrong way to do it.
Some people add creamer to the coffee after it is brewed and stir it so that the heat of the coffee will warm the milk up. This way, it blends properly and gives your coffee a full flavor. What we mean is that once you've made the coffee creamer, you can use whatever amount you want and make the coffee taste the way you like.  We'll start with the easy French vanilla creamer
EASY FRENCH VANILLA CREAMER
This recipe is so easy to make at home. All you have to do is heat 3 ingredients and your heater, and you can sweeten your freshly brewed espresso. The French vanilla creamer is made with milk, condensed milk, and a good vanilla extract.
This recipe works if you've purchased fresh coffee beans to brew, a good brewer, and you are out of creamer, the recipe is a quick fix and contains natural ingredients.
What you'll need
⅔ of Milk: You can use any milk you prefer, but we advise that you use whole milk, so the mixture will come out creamy and rich. 
⅔ cup of Condensed milk: You should use sweetened condensed milk. It is made up of milk and sugar, and it's thick, adding whole milk to it will help it thin out. 
1 tablespoon of Vanilla extract: You have to pick a perfect vanilla extract. It will make the coffee creamer sweet, it will taste better than the store-bought extract. 
INSTRUCTIONS
Put the whole milk and the sweetened condensed milk into a clean plan and place it on your stove.
Allow it to simmer a little.
Stir the mixture with a long spoon while it is on the stove. 
Remove it from the stove and add the vanilla extract. Now, once the mixture has cooled, put it into an airtight container. 
MORE TIPS
Ensure that you use a high-quality vanilla extract, so you can create a wonderful blend. This recipe makes just a cup of French vanilla extract. Now add 1-2 tablespoons to your freshly brewed coffee. You don't need to add sugar or more milk, since the creamer has both. 
You can also substitute the vanilla extract for vanilla paste or vanilla powder, but this extract is easier to use. This recipe uses 1 tablespoon of vanilla extract, but if you are using the powder, it will be 1 tablespoon. 
Note also that the creamery can last up to 7 days if it is stored in an airtight container in the refrigerator.  
HOMEMADE VANILLA COFFEE CREAMER
This recipe will produce a coffee creamer that will be a fully flavored addition to your cup of coffee. A delicious cup of coffee that will set you in the right mood for celebration. 
The bailey's cream is a rich and sweet drink with its dark caramel color. Imagine where this tasty drink is added to a freshly brewed cup of coffee. Making your own homemade Bailey's creamer is just a matter of bringing a few ingredients together. 
What You'll Need
395 ml of milk (anyone you like)
395g of sweet condensed milk 
71ml of Bailey's cream
INSTRUCTIONS
Place a pan on your stove, then add the condensed milk and the milk and whisk it together. This has to be done over medium or low heat.
Once it is heated, remove it from the stove and add the baileys.
Allow the mixture to cool, then turn it into an airtight container or a jar and store for 5-7 days in a refrigerator.  
PUMPKIN SPICE COFFEE CREAMER 
As we mentioned, there are different ways to make coffee creamer. Most coffee lovers look forward to making the warm spice coffee creamer. You can make this recipe at home with natural ingredients. This recipe is about to become a staple in your kitchen. 
You may be wondering what the pumpkin spice is. It may seem obvious but some of us don't know what it tastes like. The pumpkin spice is made of nutmeg, ginger, clove, cinnamon, and nutmeg. These aromatic spices will complement the pumpkin and create a classic pumpkin spice flavor. 
Making this recipe is so easy, once you prepare this creamer, you are going to be hooked. 
What You'll Need
395 ml of any milk you like 
395g of sweet condensed milk 
3 tablespoons pumpkin purée. It can be canned or homemade 
1 teaspoon of pumpkin spice 
1 teaspoon of vanilla extract
INSTRUCTIONS
Put the milk and the condensed milk into a saucepan and whisk them together. All of these should be done on low heat. 
When the mixture is heated, add the pumpkin spice, pumpkin purée, and vanilla extract.
Allow it to mix with the milk and remove it from heat. 
Allow the creamer to cool, then pour it into an airtight container and store it in the refrigerator for 5-7 days. 
CARAMEL MARSHMALLOW COFFEE CREAMER
You can mix marshmallow and caramel to create the Homemade creamer for your next perfect cup of coffee. You can complete this recipe in just 15 minutes. 
What You'll Need
1 ½ cup of milk
1 ½ cup of sugar
1 container of marshmallow cream
12 ounces of caramel toppings
½ teaspoon of a good vanilla extract
INSTRUCTIONS
Heat your milk in a saucepan over low medium heat
When the milk is hot enough, add the sugar and stir (don't allow the milk to boil)
Now, add the marshmallow crème little by little.
Keep whisking as you add the cream until the mixture is smooth and creamy. 
When you've combined the marshmallow, add the caramel toppings and stir.
When the mixture is hot enough, remove it from the heat and add the vanilla extract.
Stir the mixture properly. Allow the mixture to cool, then pour it into a container and refrigerate.
You can store this creamer for a week. Note that this recipe will produce about 4 cups. You can serve the creamer per teaspoon, or you can pour it into your coffee as much as you want. Imagine making this delicious coffee creamer, mixing it with a great cup of coffee, and serving it to your guests. It will blow their minds.
There are lots of creamers to make, but we are going to stop at this. Watch out for our next post to get more information about all you need to know about coffee and its additives. 
As we previously mentioned, there are lots of recipes like the homemade chocolate raspberry creamer, where you just need to add chocolate and raspberry preserves to get an authentic flavor. It is perfect if you love chocolate a lot and raspberries. It is also perfect for iced coffee recipes.
You can also make vanilla chai creamer with chai tea bags, vanilla bean, and agave syrup. Keep looking out for our post!
There you have it, homemade coffee creamers that when mixed with a great cup of coffee, can help you start your day. You only need a few ingredients to get on with this recipe.
As you were reading, you should have noticed that these delicious creamers have to be mixed with a great cup of coffee (freshly brewed coffee). You can brew fresh coffee without freshly roasted coffee beans.
So, order some here. It will be such a waste if you spend so much time making this creamer only to add it to stale coffee. Nah, not good. You have to avoid this.
Gather your ingredients and start already!

---