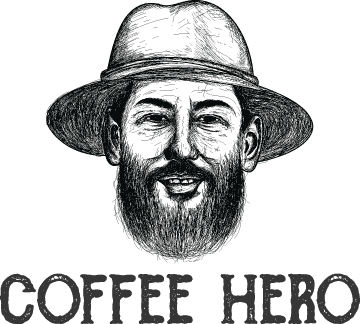 ALL YOU NEED TO KNOW ABOUT HONEY IN COFFEE
ALL YOU NEED TO KNOW ABOUT HONEY IN COFFEE

Coffee is one of the most popular beverages in the world today. People consume over 350 billion cups every year, and they can't seem to get enough of this delicious drink.
With the current inventions, you can even have coffee in the cake you eat and add some ice to it. Some people love to take the coffee black while some love to add milk or a sweetener. You should have heard by now that people love to add honey to their cup of coffee.
So what's all the buzz about adding honey to your coffee? The truth is that honey makes the coffee sweeter and more delicious, and it has various health benefits too. So it will make a great addition to your cup of coffee, try it. But first let's dive into how it all started, why you should add honey to your coffee and how to go about it. 
HOW DID THE TREND START?
Honey has always been a sweetener to other drinks and even taken raw. However, the first person that experimented with adding honey to coffee is still not known. We can say it originated from coffee lovers that like to experiment with different flavors and sweeteners.
People also add salt, nitrogen, and cinnamon to add flavors to their coffee. People also love to add honey to tea, this is because it is seen as a healthy alternative to sugar and other artificial flavorings. As we mentioned, a lot of people are adding honey to their coffee, but should you do the same? 
IS ADDING HONEY TO YOUR COFFEE GOOD OR BAD?
Taking too many sweet things comes at a price. This means that when something tastes sweeter, it has more calories. What this means is that adding honey to your coffee will increase the number of calories you take.
But don't fret, the honey has more health benefits. Imagine getting benefits from your coffee and honey, it is surely a healthy alternative when compared to other sweeteners. 
HONEY OR SUGAR? 
Honey contains more calories than sugar and it also affects the blood in the same way that the normal sugar does. Let's break it down, one teaspoon of honey contains about 21 calories while one cube of sugar has about 12 calories.  But the calories it contains, doesn't stop you from getting all the health benefits from the honey. Look at the bigger and better picture here. There are a lot of things you can get from honey, and you definitely won't get it from sugar. They include:
1. HONEY HAS ANTIBACTERIAL PROPERTIES
Honey contains pollen, so it can help you fight some allergies like headaches or a runny nose. Just think for a moment, you'll have fewer seasonal allergies and a sweeter cup of coffee! Isn't that great?
2. COFFEE AND HONEY HAS ANTIOXIDANTS
Antioxidants in coffee and honey help to reduce sick cells in your body. Having too many sick cells will lead to bad long-term effects on the body. So adding a teaspoon or more of honey instead of sugar into your coffee is way better. 
3. IT CONTAINS TONS OF VITAMINS AND MINERALS
You'll hardly see a situation where something so sweet gives you so many nutrients. However, honey also contains Calcium and vitamin C. 
Well, it seems the honey bees not only look out for the planet but are concerned with our health too. What more can you ask for?
HOW DO YOU ADD HONEY TO COFFEE?
Now that we have given you the necessary information on honey, do you think you want to try it out? If yes, how do you go about it? It starts with knowing the various kinds of honey in the market. 
As we mentioned, there are different types of honey, some may taste so good in your cake or toast but may not be perfect for your morning coffee. So that's why you have to know the different types and how to add them to your coffee. We will give examples of honey with the best taste. But first there is something we need to answer.
SHOULD YOU ADD RAW HONEY TO YOUR COFFEE?
We would have given a vivid explanation of how honey is made, but there is no need for that today, let's not get too technical. But note that there are two main types of honey. The first one is the regular honey you know that has been pasteurized and the raw honey that is unpasteurized. 
The raw honey you've heard of comes from hives, and it gives more benefits than the regular honey. If you don't like processed sugar or preservatives, it's better to use raw honey. All you have to do is to add 1-2 teaspoons to your coffee and that's all. It is a good idea to allow the coffee to cool down a bit before adding the honey because if it is too hot, you may lose the nutritional value of the honey. 
Note that there is a high chance that you may not enjoy the taste of your coffee the very first time you add the honey. This might be a result of the type of honey you are using. If you are not a honey expert, you need not worry, we've done all the work, and we will explain the different varieties of honey you'll find in the market.
Chestnut: This is one of the popular honey that is gotten from the nectar of chestnut trees. The taste of the chestnut honey is more on the butter side. It is not the first choice for sweet-toothed people, but it can work for someone that is diabetic. 
Acacia: This is one of the sweetest types of honey, and it is perfect for your morning cup of coffee.
Avocado: Don't think that the honey is made from the Avocado fruit, the pollen is collected from the flowers of the Avocado plant. This honey has a buttery taste and is very sweet. You can add it to your coffee.
Blue Gum honey: This type of honey is denser, it may not blend well with coffee. But it will taste better in cakes and toast than in your coffee. 
Buckwheat: This is one of the most potent honey you'll find in the market. You can add it to your coffee, but it tastes better in beer (that's if you are brewing the beer yourself). 
There are more types of honey in the market, but these are the very popular ones. Keep experimenting and find the one that is perfect for you. After all, everybody has different taste buds, so? 
HOW TO ADD HONEY TO YOUR COFFEE
As we previously mentioned, adding honey to your coffee is delicious and is a perfect way to start your day.  
What You'll Need
A coffee maker
A burr grinder 
½ cup of whole milk 
¼ cup of honey 
½ teaspoon of honey (optional)
INSTRUCTIONS
Grind the coffee beans using the burr grinder and brew 2 cups of coffee to your preferred strength. Any brewing method- Pour over, drip coffee, or espresso is perfect.
Combine the milk and the honey inside a small jar.
Keep stirring the mixture until the honey has dissolved properly. 
It's time to add the milk and the honey mixture into the two cups of coffee. If you want to add the cinnamon, simply sprinkle it over the coffee and enjoy.
As you know, coffee has different variations, you can also add honey to a vanilla latte, turning it into an iced honey vanilla latte, if you are up for something cold. 
The latte will blend very well with honey and coffee. This particular coffee will give you a refreshing aroma that is inviting once anyone walks into your kitchen. 
What You'll Need
Double shot of espresso
2 tablespoons of honey
½ cup of milk
½ teaspoon of vanilla 
Ice cubes
Sugar (you could still add this if you have a sweet tooth) 
INSTRUCTIONS
The first thing to do is to brew the vanilla latte. You can use different coffee makers to do this- French press, espresso, or pour-over.
When the coffee is brewed, chill it for some minutes in your refrigerator. You can also use cold brew for this recipe.
Pour the chilled coffee into a glass, then add the vanilla, sugar, and vanilla into the brew.
At this point, using raw honey will be a perfect choice. Pour the milk into the coffee. You can use either whole milk or if you are vegan, you can use oat milk or almond milk. 
Give the mixture one more stir to make sure everything has blended well before you drink. Once the mixture is properly stirred and looks smooth, it's time to make it an iced latte. So add the ice and enjoy the drink.
FINAL WORDS
There are different ways to improve your coffee drinking experience But adding white sugar to your coffee won't give you so many health benefits, it could even lead to other health problems over time. But honey is here to change all that. 
You've got the perfect honey, and the best brewing equipment but without freshly roasted coffee beans, you won't be able to improve your coffee drinking experience.  If the coffee beans used for brewing are stale, the honey won't remedy the situation, so why not save yourself the troubles and order freshly roasted coffee beans from Coffee Hero that has different flavor notes like chocolatey, nutty, floral, and fruity. Imagine the mixture of all these flavors with honey. Yummy!

---