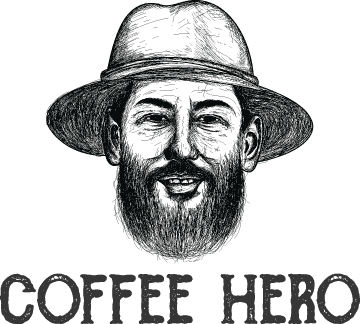 HOW TO MAKE AN AFFOGATO- A SIMPLE RECIPE
HOW TO MAKE AN AFFOGATO- A SIMPLE RECIPE

In the coffee world today, there are different types of coffee drinks. They include blended or iced coffee drinks that are made with syrups and mixed with other flavors that make a drink that is either creamy or something that can be used for a dessert-style drink. 
All these drinks have come from different origins and one of them is the affogato. It is an Italian coffee dessert. We'd show you how to make it and in some minutes, you'd be an affogato expert who can make this delicious recipe for family or guests. 
WHAT IS AN AFFOGATO?
The name affogato is derived from an Italian word known as 'affogato' which means 'to drown'. It is an appropriate name because the ice cream is normally drowned in cold espresso. Affogatos have been a popular drink in Italy for years now, and it is being served in different cafés after the customers have taken lunch or dinner.
Currently, affogato is being made in various cafés around the world. Take note that coffee purists see the use of instant coffee for this recipe as a sacrilege, only the highest quality coffee beans should be used to make this wonderful dessert.
AFFOGATO RECIPE
The affogato recipe is easy to follow and does not require any complex brewing material or steps. You just need to brew a shot of espresso using your favorite coffee beans (add link), buy ice cream or gelato from a store, and voilà!
What You'll Need
1 shot of espresso or use 3 tablespoons of strong coffee (you can use a French press or Moka pot to brew strong coffee
2 scoops of vanilla ice cream
Chocolate curls, mints, or shaved almonds for garnishing
Desert glasses to give the drink a fancy touch
HOW TO MAKE AN AFFOGATO
To increase the lifespan of an affogato (to stop it from melting easily), we recommend chilling the serving glasses in your freezer before making the desert. Cold glasses have been seen as a staple for making classing child drinks and desserts.
It is time to grind your coffee beans, put them into the portafilter and pull a shot of espresso. Then allow it to chill. If you don't have an espresso machine in your kitchen, you can use a portable espresso maker or Nespresso compatible coffee pods that are made for espresso. For the beans, you can use coffee blends to make the espresso. It will brew an expressive and assertive coffee that will turn out perfect in your affogato dessert.
The gelato or ice cream has to be extremely cold. That means you should only remove the ice cream from the freezer only when you are reading to make/serve the affogato. We picked vanilla cream because it is the standard ice cream, plus it allows the different flavors of your coffee to shine. If you want chocolatey flavors, still use the vanilla ice cream but add dark chocolate shavings, more chocolate sauce, or a sprinkle of cacao powder. 
When the espresso or strong coffee is ready, there are two options for serving. You can put two scoops of the ice cream or gelato into the glass then serve the espresso in another glass for the guest to pour in as much as they want, or you can pour the espresso or 3 tablespoons of strong coffee over the ice cream or gelato and serve them immediately. 
It is time to garnish the dessert, sprinkle the sliced almonds, mints, or chocolate curls on top of the dessert. If you'd love to make an alcoholic dessert, then add a shot of any liqueur into the affogato.
WHAT ABOUT AFFOGATO AT STARBUCKS? IS THERE ANY DIFFERENCE?
An affogato dessert means something quite different at Starbucks. The recipe there isn't the same as the regular Italian affogato. Instead of a shot of espresso to be poured on ice cream or gelato, an affogato is made when espresso is topped on any coffee drink, especially the Frappuccino.
If you are ordering an affogato at Starbucks, that means you will be served a milky drink that is topped with espresso (not blended in). You could also ask them for an affogato-style shot. You can make this drink with a mocha Frappuccino, vanilla bean, or caramel sauce. But if you are a lover of ice cream, then you should try the recipe we have just given at home because you may not get the exact drink if you go to Starbucks.
DO YOU DRINK OR EAT AFFOGATO?
Affogato is meant to be enjoyed using a spoon. If the affogato melts as you keep talking with your guest, you can sip it while you talk. Sipping the affogato doesn't make it less of a refreshing drink. The popularity of the affogato dessert is because many cafés and individuals are making different variations of this wonderful drink.
HOW MUCH CAFFEINE DOES THE AFFOGATO DESSERT CONTAIN?
The caffeine content in the affogato is from brewed coffee or espresso. This means that it will contain roughly the same amount of caffeine that is found in a shot of espresso. The caffeine content will vary based on the coffee beans that are used, so you should be expecting between 62 and 85 ml of caffeine in every glass of affogato. If you are not a caffeine fan but like the taste of coffee, you can use decaf coffee for this recipe. 
HOW MUCH COFFEE IS USED FOR ONE SHOT OF ESPRESSO?
To pull the perfect shot of espresso, you should use about 6g of coffee beans per 1 fluid ounce. Or you can use 1 tbs of grounded coffee, it is still equal to 5-6g of coffee. Now that we've said this, you can still drink the coffee as you like, let it be something you normally enjoy. You could even make the brew stronger than usual since it will be mixed with sweet ice cream. 
IS AN ESPRESSO MACHINE THE ONLY OPTION FOR MAKING THE ESPRESSO?
No, it is not the only option, if you have a good espresso machine, brew the shot yourself. However, you can use strongly brewed coffee with a Moka pot. The brewer produces coffee with bold and robust flavors that will make your affogato dessert perfect. 
WHEN IS THE BEST TIME TO SERVE AN AFFOGATO?
Italians love to enjoy this wonderful dessert after lunch or dinner, and it has become a norm in other countries. But you want to know the right answer from us? You can enjoy this dessert at any time. If the caffeine will keep you awake all night, use decaf beans for the espresso. The mixture of ice cream and coffee will be tantalizing on a winter night, during spring or summer. 
WHAT IS THE DIFFERENCE BETWEEN ICE CREAM AND GELATO?
The word gelato is an Italian name for ice cream. The way it is made is quite different from regular ice cream. It is made using less cream, and it is whipped in a slower manner, which means it will have less air. In other words, gelato is denser than regular ice cream, and it is creamier. 
MORE TIPS FOR MAKING THE MOST DELICIOUS AFFOGATO
You are free to use other toppings for the dessert-like caramel sauce, cookies, maple syrup, or chocolate sauce. You can also use chopped pecans, whipped cream, flaked almonds, nuts, or use hazelnuts to brew the coffee.
Usually, a shot of espresso is supposed to be poured over the gelato or ice cream. But it doesn't mean you can't increase the quantity, if you brewed a lighter coffee. Use dark or medium roasted coffee beans for the espresso. 
If it's a dinner party, it is better to pre-scoop the ice cream into the serving glasses and freeze it before time. 
FINAL WORDS
Now that you know how to make this delicious coffee dessert, you should head to a store to get gelato or ice cream, buy coffee beans and make a shot of espresso. We bet you can wait to see how this recipe turns out. You'll definitely enjoy the results, just make sure you are using the right beans to brew. 
Our coffee beans are 100 Arabica beans. They are sweet and bring out flavorful aromas. Why use low-quality coffee beans to make your sweet treat that is made with espresso when you can go for the best? Why don't you explore all our single-origin coffees or signature coffee blends to discover your next coffee obsession? 

---