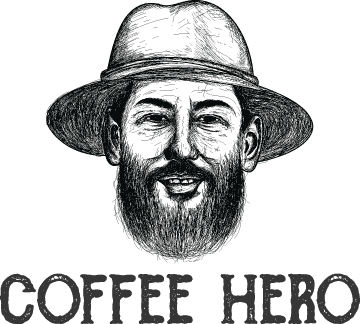 HOW TO BREW WITH A MELITTA COFFEE MACHINE
HOW TO BREW WITH A MELITTA COFFEE MACHINE

The Melitta brewer is a manual brewer and there are different popular ones in the market.  You'll find them in restaurants, cafés, even your friend's kitchen, or you might even have one. One of the most popular brewers is the Melitta.
The Melitta pour-over brewer is among the classic brewers of our time. It is very easy to use and brews delicious coffee. the fact that it is easy to use, but that doesn't mean you wouldn't need to learn more about the brewer, the kind of coffee to use for it, and some brewing tips.
Let's get started.
HOW DID THE MELITTA BREWER COME INTO EXISTENCE?
The brewer's name is derived from its namesake Melitta Bentz who wanted to get a cleaner cup of coffee, so she made some holes in a pot and used papers from her son's school books. The filter she used brewed a cleaner cup of coffee- that's how the paper filter and Melitta were born Currently, the design and the products have been modernized. 
WHAT KIND OF FILTER SHOULD YOU USE?
To brew with the Melitta pour-over, you need to use 3 or 4 cone-shaped paper filters. The Company produces these filters, so you may not need to get another type. But if you want to, you can try other brands. 
What You'll Need
Fresh coffee beans
Water
Melitta pour-over
Paper filters
A mug
Coffee Grinder
Grind The Coffee Beans
To brew with a Melitta pour-over, you'll have to use a medium or medium-fine grind. You can start brewing with a ratio of 1:17. 
Boil The Water
The ideal water temperature should be 90 to 96 degrees Celsius. But if you can't get your hands on a thermometer, there is no need to worry. Just allow the water to sit for 20 seconds after boiling. Then, place the paper filter. Remember to rinse the filter with hot water, so it doesn't have a papery taste.
Add The Coffee Grounds
Carefully pour the coffee grounds into the paper filter.  Keep tapping the sides evenly to level the grounds.  
Allow The Coffee To Bloom
Pour some water into the grounds. Start from the center, then keep pouring the circles till all the ground is saturated. Allow the coffee to bloom for about 30 seconds.
Pour The Remaining Water
Continue pouring the water in a circular motion. If your mug or Melitta brewer is opaque, you should lift the brewer occasionally, so the coffee doesn't over pour. You can also use a kitchen scale, it will help the measurement of your coffee to be more precise.
Remove The Pour Over 
Remove the Melitta pour-over from your mug. Then throws away the used coffee grounds and that's all. Your cup of coffee is now ready! Enjoy yourself.  Remember to use a gooseneck kettle for pouring. The kettle is unique because it will give you complete control over how the water is distributed, the standard won't give you this.
The way your water flows through the grinds affects the kind of extraction you'll get. Perfect extraction means a perfect cup of coffee. 
TIPS ON HOW TO BREW A BETTER CUP
FRESHNESS IS IMPORTANT
The quality of your brew largely depends on the kind of coffee beans you see. Coffee beans that are freshly roasted always produce a better cup. You are supposed to start with good quality coffee like Arabica beans or premium coffee blend
Note that the freshness doesn't the time the coffee was roasted, although it plays a role.  For example, coffee that was roasted 2 weeks ago but packed in an airtight container, will be fresher than coffee roasted a week ago but open to the air and other elements. An airtight container (like a canister) will keep the beans away from odor and also protect them from internal moisture in the coffee. 
Sunlight, moisture and are enemies of coffee beans. If it comes in contact with direct sunlight, the coffee's aroma and flavors will start degrading. Some people argue that there is nothing wrong with storing your coffee in a refrigerator, but we don't agree with that. You'd be storing other foodstuffs in your refrigerator-that have different aromas (garlic or turmeric).
The smell of the spices can overcome that of your coffee, and you won't have that taste/ flavors you always look out for in your coffee. Don't think of putting it in the freezer, the ice will just create more moisture in the beans.
Related: Best Way To Store Coffee Beans
TYPE OF WATER
Coffee is made up of almost 98 percent of water. This means the kind of water you use will play a role in the taste of your final cup. Quality water= Quality coffee. When brewing coffee, it is better to use filtered water or bottled water. Do not use distilled water to brew, it may contain some chemicals that don't taste right in your brew. 
The water temperature should be 90 to 96 degrees Celsius. If the water is not hot enough, the coffee will under extract. Note also that the difference in temperature range during extraction shouldn't be more than a few degrees. 
WHOLE BEANS OR GROUND?
You should use whole beans to brew because it stays fresh for a longer period. After all, less surface area is exposed to air. By grinding the beans every time you brew, it will remain fresh. Grounded coffee that has been sitting on shelves of a supermarket may have a stale taste when it is brewed. Always make sure that you grind the beans just a few minutes before brewing. 
COFFEE GRINDERS
There are different grinders in the market. The blade grinders will not produce consistent grinds so if you use them to brew like that, the coffee will come out under extraction. This means that the larger grinds will produce weak coffee while the finer grinds will produce bitter coffee. These inconsistent grinds will not even out in the water. You won't like this at all. 
The other type of grinder is known as the burr grinder, it produces consistent grinds and most coffee lovers say it is the best for grinding coffee. You'll also find manual grinders that are also burr grinders, but they do not come with electric motors. They produce excellent coffee grinds. The only downside here is that it is not convenient. You'll have to grind for a long time before producing grinds that are enough for one pot of coffee. 
THE AMOUNT OF COFFEE TO USE
The standard cup of coffee is about 6 ounces of water, if you are using a medium, we recommend using two tablespoons of coffee, that is 10 grams of coffee for every six ounces] cup. If it's a finer grind, we recommend using two teaspoons to be used for every six-ounce cup, so the coffee won't over-extraction. 
At the end of the day, the taste of your coffee depends on you, it's more of a personal matter. You can adjust the recipe downward or upward until you find the right portion that gives the exact taste you want (what we call a sweet spot).
BREW ONLY THE QUANTITY YOU PLAN TO DRINK
Freshly brewed coffee shouldn't be left in the brewer. Coffee is supposed to be enjoyed as soon as it is brewed. If you allow the coffee to sit on the burner, it may get burnt or have a scorched taste instead of the delicious and aromatic flavors you wanted in the first place.
OTHER FLAVORS
You can add natural ingredients to coffee from the Melitta wave, like cinnamon, vanilla beans, chocolate, citrus peel, and more. It will improve your coffee experience. The natural ingredients should be added just before you start brewing. You can even add chocolate syrup to your coffee to create an entirely different drink like the mocha. 
YOU CAN ADD CREAMERS AND FLAVORED SYRUPS
These add flavored syrups and creamers to your beverage after brewing. Remember not to add too much of it, so it doesn't overpower the taste of your coffee. The sweetness of the creamers is enough to mimic some cubes of sugar, no need to add sugar.
FINAL WORDS
There you have it, all you need to know about the Melitta Brewer, these tips will help you brew a delicious cup of coffee. You'd be impressed at the tasty and flavorful coffee you'll get after brewing.  Now, order a bag of freshly roasted coffee beans, use these expert brewing skills, and produce a flavorful cup of coffee. 

---