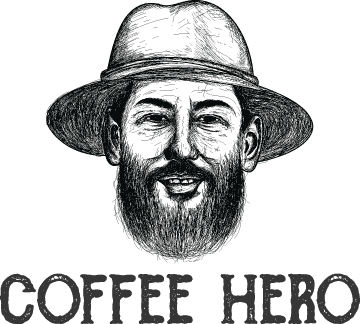 BEST COFFEE BEANS IN PERTH
BEST COFFEE BEANS IN PERTH

We think it's time for you to skip the stale supermarket coffee beans and buy directly from people who roast every day. By just clicking a few buttons, fresh coffee will be delivered to your doorstep in no time.
There are chances that you own brewing equipment at home, be it a French press, a Moka pot, a plunger, or an Aeropress, or even the classic espresso machine. If you don't have one, it's time to buy one. It is better than using a 3-year-old jar for instant coffee that's been sitting in your cupboard. It will be a thrilling experience. 
In this article, we will tell you about the best coffee beans in Perth and some tips on how to choose them. 
The love for coffee by Perth residents keeps increasing every day. People in Australia and even tourists can't help but notice the interest of residents in taking great coffee. There are coffee shops on the walkways, and the residents even love to be creative with coffee. They use espresso and regular coffee to make different drinks like cappuccino, latte, ristretto, and others. 
Australians sometimes compare the obsession of Sydney residents to that of people in Perth. This is because you won't walk a few kilometers before finding a great cup of coffee in Perth. Even if you are in Mouth Hawthorn or East Perth, you won't find any issues finding the best coffee beans or a café. 
With all that said and the coffee culture in Perth, you may feel that it's easy to buy specialty coffee (freshly roasted ones) but that's not always the case, you may not get what you want. But there is a simple way to get specialty coffee and that's by shopping online. This is because some coffee roasters may just stock their roastery with a collection of specialty coffee beans but not all. 
An online retailer that roasts every day (pre-order and get your coffee beans) will provide you with different varieties to choose from.  At Coffee hero, we've got lots of feedback from Residents all over Australia. We can say that we know that Perth residents love great coffee because of the requests we receive frequently. We roast coffee every day and deliver them fresh once you've placed an order. 
Since you are ordering online, you'll be getting a lot of benefits. First, shopping online is really convenient, who wouldn't love that? Besides, you get the opportunity to check different varieties, single-origin beans, or any of our coffee blends (Smooth operator, Kickstart, and Sin City). 
You'll be able to try something new each time you order coffee from us. If you order from us, you'll be getting the best coffee that Perth residents love to go for. Wait no more coffee lover and click here.
If you are worried about quality, that is not a problem. Our coffee flavors and sweet taste don't just speak for themselves. Our customers know that our coffee has different flavor notes like chocolate, blueberry, nutty and fruity. In fact, our coffees were selected as winners at the World Coffee Beans Award. So you can rest assured that we will be delivering the best coffee beans to you in Perth. 
Did we mention that we deliver to offices, restaurants, and coffee shops? If you run a company, restaurant, or manage an office, you'll be elated to know that we can enter into an office delivery contract with you and deliver the coffee directly to your shop or office. This will help you to meet the preference of your customers, colleagues, and staff. Our delivery services can cater to large amounts of freshly roasted coffee beans and coffee machines, so there is no cause to worry. 
HOW TO SELECT THE BEST COFFEE BEANS
So you are going to find lots of options and some words you may not fully understand on the coffee bags, so we'll explain it all to you. 
KNOW WHAT YOU TASTEBUDS LIKE 
You are going to find two types of coffee beans in the market today and that is the Arabica and Robusta coffee beans. Knowing the difference between both and what your preference will help you. The Robusta beans grow in low altitudes, so they are less dense and bitter. We don't sell that at Coffee Hero because they are considered to be lower quality, and we aim to give you the best. 
On the other hand, are the Arabica coffee beans that grow at higher altitudes. It is known to be sweeter, denser, and has a smooth taste and that's what we sell. 
KNOW THE KIND OF ROAST YOU PREFER
So if you are a coffee lover in Perth and you want your first cup to be sweeter and have a delicious taste without trying out different coffees, then you should go for a lighter roast or a medium-dark roast. If you prefer taking coffee with a stronger taste, then you should go for a darker roast. 
Dark roasted beans are shiny, oily, and have a dark appearance. They are used to brewing coffee with a bolder taste (strong coffee) and you'll notice the aromatic oils on the surface.
KNOW HOW MUCH CAFFEINE YOU WANT IN YOUR COFFEE
What if we told you that dark roasted coffee beans have lower levels of caffeine? Yeah, that's right, contrary to what you believe. It is lightly roasted coffee beans that contain more caffeine. If you want a perfect caffeine kick, then you should go for a light roast or a medium roast. 
SINGLE-ORIGIN COFFEE OR BLENDS? 
As you start your coffee journey, you should know the difference between both coffee and know what you prefer. You can even order both and see what your taste buds prefer. Single-origin beans are coffees from a particular region or estate that are not blended with other coffees. 
While the coffee blends are single-origin coffees blended together to give you a more balanced taste. They are generally rich, fruity, balanced, and smooth. Like we said, don't limit your options, try both of them and see what works best for you.  
RELATED: HOW TO READ COFFEE BAG PACKAGING LIKE A PRO
Has shopping online been any easier? We know that Perth coffee drinkers love their coffee beans to be delivered directly to their doorstep, and you are going to have that. Click only a few buttons, and you'll get your orders within a few hours. You'll find the best quality and variety of coffee beans in Perth and all over Australia if you shop with us today! 
---