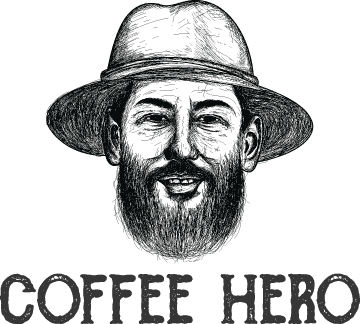 WHAT IS RED EYE ESPRESSO- HOW TO MAKE IT
WHAT IS RED EYE ESPRESSO- HOW TO MAKE IT

The Redeye espresso, also called red-eye coffee is the classic espresso that is mixed with coffee from a drip brewer. Ordering Red eye coffee in a café tells the barista that this is not a normal day, you are very tired and will be needing more caffeine to make it through the rest of the day. 
This drink is popular and has a lot of nicknames like 'sludge cup', or any name you choose to call it. You have to read on to find out all about the red-eye espresso and how you can brew it at home. 
WHAT IS A RED-EYE ESPRESSO? 
The red-eye espresso is made when you mix the plain espresso with drip coffee. The order in which they are mixed has been a matter of debate, but you can always mix it the way you like. Some baristas start by making the espresso first, then add the drip coffee while other recipes will insist on brewing the drop coffee first, then add the espresso, so there would still be crema.
Whether you are adding the espresso or drip coffee first, the main point of the drink is to give the drinker a caffeine jolt, hence the name. As we previously mentioned, the red-eye coffee has nicknames in different areas, same with 'triple shots' and black eye espresso.
This drink is mostly demanded by people that have an exam the next day or a stressful day at work. You'll be less sleepy because it takes away all the drowsiness and headache. Blinking might not even be an option. Just be careful with how much you take, you wouldn't want to feel jittery, your intake strongly depends on your body's resistance to caffeine. 
CAN I ADD AS MANY SHOTS AS I LIKE?
No. The number of shots you put matters except you are looking for really strong coffee. Some baristas add a double shot and call it black eye espresso while the others still call it red-eye coffee. The traditional red-eye coffee is made with one shot of espresso and drip coffee.
Some cafés may still make the shots double even when the customers ask for coffee with one shot then they split it into two, and it has a different taste from the coffee made with a single shot. Don't get confused, if you are ordering from a coffee shop, just tell them to give you red eye espresso with a single shot or split double. 
WHAT ABOUT RED-EYE COFFEE AT STARBUCKS, IS IT DIFFERENT?
The red-eye coffee is known as an American creation, so you can always get the drink at Starbucks. They call the red eyeshot in the dark sometimes, and it is the same with the recipe we'll be giving you.  As we mentioned, the red-eye coffee was created by Americans who were looking for a way to stay awake during the day so they mixed espresso shots with drip coffee and that is how the red-eye espresso was created. 
There are different red-eye espresso variants you can buy from Starbucks, other coffee shops, or you can simply make it at home. 
WHAT ABOUT BLACK EYE COFFEE?
The classic red-eye coffee contains only one shot of espresso and drips coffee while the black eye contains two shots. This means that it will have more caffeine than the red-eye coffee, but it won't be as much as the Green eye that contains up to three shots of espresso.
The black eye coffee will still have the sweetness and bold taste of espresso and the acidity that is prominent in drip coffee. It will be very strong and have robust flavors so if you are not used to classic espresso, you may not like this.
WHAT IS DEAD EYE COFFEE?
Dead eye coffee is made when three shots of espresso are mixed with regular coffee. The name comes from the additional shots that are added to the drink. What this means is that it has a very high concentration of caffeine.
For some people, multiple shots of espresso only get them warmed up to do their daily activities. Again, know how much caffeine your body can take, so you don't overdo it.  If you are offering any coffee from a coffee shop, remember to check the drink definition, so you don't order a coffee drink that leaves you jittering for the rest of the day. For instance, Starbucks calls the dead eye coffee 'green eye'. 
WHAT ABOUT A CANADIAN?
The Canadian is not a popular nickname, and it is often mistaken with other coffee drinks, but it is just another nickname for red-eye coffee. It is a direct opposite to the Americano. This is because the Canadian is made with regular coffee and espresso while Americano is made with espresso and water to produce a bigger cup, so the Americano will have a weaker taste.
DIFFERENCE BETWEEN REGULAR COFFEE AND ESPRESSO
The main difference between regular coffee and espresso is that it brews way faster than regular coffee. It takes about 30 seconds compared to drip coffee that takes up to 5 or 6 minutes.
Espresso is made with fine grinds that are tamped properly, and hot water runs through the grounds in seconds. Espresso has a more bold flavor than drip coffee. The red-eye coffee has to be made espresso and drips coffee for it to be called Red eye coffee. This means that the coffee has to be made with a drip coffee maker so using a French press or any pour-over brewer will not do the trick.
CAN I USE DARK ROAST INSTEAD OF ESPRESSO?
No, that won't work. The red-eye coffee contains espresso which means it will have a different taste from coffee brewed with dark roast. Coffee brewed with a dark roasted beans is strong and has bold flavors, but it is not as strong as espresso and won't have crema.
HOW CAFFEINE DOES THE RED-EYE ESPRESSO CONTAIN?
If you are a coffee lover that is always looking for something different and willing to try new additions to make your coffee stronger or more delicious than this drink is for you. How much caffeine does the red-eye espresso have? It will have about 159 mg of caffeine.
Experts say that this coffee should be taken with caution, an adult will be able to take 400 mg of caffeine in a day before they can experience jitters and nausea. 
This is a breakdown for red-eye coffee, dead eye, and a black eye.
A regular cup of coffee has about 95 mg of caffeine.
When mixed with a shot of espresso (64 mg of caffeine) = 159 mg of caffeine for red-eye coffee.
When you add another shot that is 64 mg of caffeine = 223 mg of caffeine for black eye coffee.
A third shot that is also 64 mg of caffeine = 287 mg of caffeine for dead eye coffee. 
We hope you've gotten the point.
HOW TO MAKE RED-EYE COFFEE
Making red-eye coffee in your kitchen is quite easy when you have a drip brewer and espresso machine. Compared to other popular Italian coffee drinks, making red-eye espresso is so easy because you won't be steaming or frothing any milk. The only stressful part is where you have to pull a shot of espresso and brew coffee with a drip machine.
Always remember to buy high-quality coffee beans, using stale beans or instant coffee won't give you the excellent flavors you want. Since you are brewing two different coffees, this will be a great opportunity for you to explore single-origin coffees or coffee blends. Try using coffee with fruity flavors and those with chocolatey and nutty flavors
For the classic red-eye coffee, use one shot, for black eye coffee, use two shots
What You'll Need
Espresso machine
Drip machine
Coffee mugs
1 ounce of freshly roasted coffee beans for espresso
finely ground 0.6 ounces of coffee for drip brewer (medium ground is perfect)
Filtered water
INSTRUCTIONS
Grind the coffee beans with a burr grinder and brew the regular coffee using a drip coffee machine.
Put the finely ground beans for the espresso into a portafilter and pull a shot.
If you want to be hyperactive, you can brew two shots.
To make the Red eye coffee, pour the espresso into the drip and that's it.
FINAL WORDS
Coffee has enough caffeine that will give your nervous system all it needs to function all through the day. So you should make or order the drink in moderation. So get the right coffee beans here with different flavors and brew the red-eye coffee!  

---