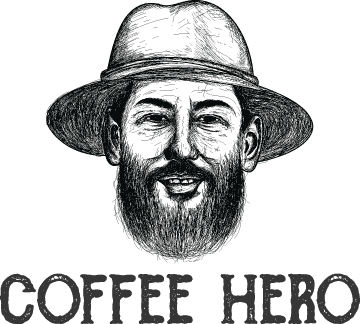 ICED CARAMEL COFFEE RECIPE
ICED CARAMEL COFFEE RECIPE

Mhmmm, Yummy...The beloved iced caramel coffee with a delicious taste. Who wouldn't want to have a sweet caramel coffee? We know you love it.
There are different coffee drinks that you can mix with caramel extract. There is the iced caramel macchiato and iced caramel latte. We are going to tell you all about it. Caramel and coffee are considered a classic combination that always comes out perfect. You can make all the drinks in this recipe in the comfort of your own home with the ingredients you already have. In a few minutes, you'll be sipping a delicious drink.  First, we are going to ex [lain what iced coffee drinks are. 
WHAT IS ICED COFFEE?
Iced coffee is coffee that is mixed with iced cubes, milk, coffee syrup, and whipped cream if you're in for an adventure. There are different types of iced coffee to try.
Yes, we all enjoy our quality espresso and pour-over coffee, but you can tweak the espresso and get creative. After all, there is no right way to drink coffee. Iced coffee recipes are straightforward. The recipes we will be sharing below are among our favorites. Just remember that iced coffee isn't extra extraordinary or anything fancy. As we previously mentioned, it is freshly brewed coffee, milk, ice cubes, and caramel sauce or vanilla syrup. 
IS THERE A DIFFERENCE BETWEEN ICED COFFEE AND COLD BREW?
As we have mentioned above, iced coffee is made by brewing a cup of espresso and allowing it to cool in the refrigerator or freezer depending on the time you want to spend making the drink.  If you cool it in a freezer, it's faster. You'll just need to freeze it for about 20 to 30 minutes before it cools down completely.
If you have more time for brewing, or you plan to make the iced coffee in advance, you can brew some and leave it in the refrigerator for about an hour. Just make sure the coffee doesn't stay there for the whole day, so it doesn't lose all its good flavors. 
Cold-brew on the other hand is made by pouring cold water on coffee grounds and allowing it to steep for 12 to 24 hours in the refrigerator. The grounds have to be coarsely ground as they will be steeped for a long time. If you use finer grounds, the brew will turn out too bitter.  Leaving the grounds to steep for those hours will create a unique flavor that you'll love.
It is quite different from the flavors you get when you brew with other methods. Brewing hot coffee and chilling it for some hours to make iced coffee will produce a slightly less flavor when compared to cold brew that produces a strong concentrate. Cold brew coffee is full-bodied and has punchy flavors. While the normal iced coffee will give you a good amount of sweetness and flatter taste. 
WHICH COFFEE BEANS SHOULD I USE?
To ensure that you get the complete coffee taste in this drink, you should go for a medium or dark roast, not a light roast. If your base will be the espresso, then dark roasted beans are a great option.  If you want to use pour-over coffee or drip coffee, then a medium roast or dark roast is perfect. 
As we said, don't use a lighter roast because the coffee won't be strong enough to punch through the delicious taste of these iced coffee drinks.
Now that we've covered all that, let's show you how to make these delicious iced coffee drinks! 
WHAT IS ICED CARAMEL MACCHIATO?
Iced caramel is a layered espresso drink that is mixed with cold milk and caramel sauce. The normal Macchiato doesn't have whipped cream, but you can add it to this recipe. 
WHAT YOU'LL NEED
8oz of espresso
Ice cubes 
2 oz of vanilla syrup 
2 tablespoons of caramel sauce 
½ cup of milk 
Whipped cream 
2 glasses
HOW TO BREW
First, you have to pull a shot of espresso and allow it to cool, then fill each cup with coffee with ice cubes.
Now add 1oz of vanilla syrup into each cup 
Then carefully add the milk into the glasses 
What you have to do next is to add the espresso or regular coffee through the milk. 
You can now top it up with whipped cream and add a drizzle of the caramel sauce. You can make one or get it from a store. 
Let's move to the next recipe
ICED CARAMEL LATTE
You may have heard of the iced caramel latte from a coffee shop, and you want to try it in your kitchen? Keep reading, enjoy the drink and the brewing process as well.
WHAT YOU'LL NEED
Medium or dark roasted coffee beans for the espresso
Filtered water
A cup of milk
Ice cubes 
An espresso machine
A burr grinder 
A long spoon
HOW TO BREW
PULL TWO SHOTS OF ESPRESSO
Grind your coffee beans with the burr grinder, then put the coffee grounds into the portafilter and pull two shots of espresso. After doing so, let it cool down. If you don't have an espresso machine, you can still make this coffee. As you scroll down, you'll find substitutes. 
PUT THE ICE CUBES IN A GLASS
At this point, you should pour the ice cubes into a glass. If you want the drink to remain cold for a longer period, you have to fill the glass to the top. You can also make coffee ice cubes at home to make the drink stronger.
MIX THE ESPRESSO, MILK, AND CARAMEL
Pour the espresso (it should be cool by now) and milk into the glass and add the caramel syrup to it. You can use two tablespoons or more depending on your preference, then stir it very well.
ADD WHIPPED CREAM
This is optional. But you are going to enjoy this drink if you add some whipped cream to it. Give it a try, just a drizzle to start with, and you can add more as you get used to it. Once you've added the whipped cream, add more drizzle of caramel syrup and enjoy your drink. 
THERE ARE DIFFERENT VARIATIONS TO THE ICED CARAMEL LATTE
If you don't have an espresso machine, and you want to alter the recipe to fit your ingredients, scroll down to get more suggestions.
USE REGULAR COFFEE INSTEAD
If you don't have an espresso machine, OR you don't like the strong espresso, you have many options here. You can use ½ cup of coffee instead, using any of the popular brewing methods. You can brew strong coffee with a Moka pot, a French press, drip machine, or Chemex. 
PREPARE THE CARAMEL SYRUP AT HOME
This is another way to substitute going to a store. You can whip up a homemade caramel syrup. You can get it done in less than an hour with basic ingredients in your kitchen. Check our latest post to find out more. 
ADD CHOCOLATE OR SALT TO THE DRINK
You can push the flavors of the iced caramel latte even further. Salted caramel is a great option- all you have to do is add some sprinkles of salt into the drink or opt for salted caramel syrup. Another option is to turn this delicious drink into an iced caramel mocha by adding chocolate powder or syrup to it. It may sound like you are being extravagant, but you are not, you deserve a treat. 
TRY OTHER TYPES OF MILK
If you are not a fan of whole milk, then you can go for skimmed milk. Or you can forget diary and try its alternatives- almond milk, soy milk, and coconut milk. 
If you are a lover of the classic combination of coffee and caramel, then you must have gotten all the answers you need. All these drinks will come out perfect if you use the right ingredients and one of the most important ones is Freshly roasted coffee beans. If you brew the espresso or regular coffee with stale beans, it can ruin your iced coffee drink. We wouldn't want that stale coffee to ruin your day. So, click here to order freshly roasted coffee beans from us and start making these tasty drinks.
You'll see different coffee beans with chocolate, nutty, earthy, fruity, and blueberry flavor notes that will add to the taste of your iced coffee drinks.
]
---