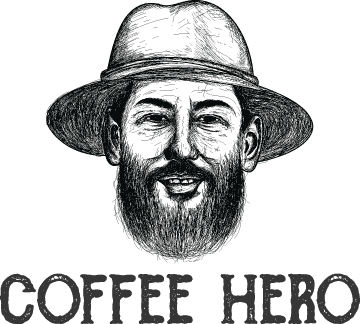 HOW TO MAKE WHIPPED COFFEE AT HOME
HOW TO MAKE WHIPPED COFFEE AT HOME

Whipped coffee is a popular coffee drink that has been trending all year long. It has been featured in different TikTok Videos. You won't have a hard time making whipped coffee with this recipe. You won't have to go to a Korean coffee shop, you can simply make some of it at home. You'll see how to in this guide. 
We'll also be giving you tips on how to make the whipped coffee taste better.  Some recipes you see may want to use instant coffee. But urhhh do you really have to? Nope. You can still make whipped coffee using freshly ground coffee beans as long as you follow the guidelines in this recipe.  Keep reading to know how you can make whipped coffee using whole beans and skip instant coffee since you don't like it. You'll be amazed at how little adjustments can still make you a delicious cup of whipped coffee. 
WHAT IS WHIPPED COFFEE? 
Whipped coffee is commonly referred to as the TikTok coffee. The actual name for this drink is Dalgona coffee (that is Korean coffee). It was coined by a South Korean actor. This drink has been in existence for some years. It is also known as Frappé in Greek and Beaten coffee in India. Other countries also have different names for these delicious drinks. 
WHAT YOU'LL NEED
2 shots of espresso (it's better to use freshly roasted coffee beans for the espresso 
4 tablespoons of sugar 
Half cup of milk 
A Grinder
A mixer 
A bowl 
Spoon  
A Glass 
MEASURE AND GRIND THE COFFEE BEANS 
Measure the amount of coffee beans that can brew 2 oz of espresso. Then grind the coffee beans, put them into the portafilter and pull 2 oz of espresso.  
MIX THE ESPRESSO AND THE SUGAR IN A BOWL 
Pour the espresso you just brewed into a bowl, and add white sugar to it. Stir the mixture thoroughly with a spoon.  
WHIP THE MIXTURE UNTIL IT IS FLUFFY 
You can use a stand mixer or hand mixer for this. You need to whip the mixture even more. You have to be patient because it will take a few minutes, and it's not good to stop the whipping process too early. When it is whipped properly, you'll notice that it has a meringue-like texture. The whipping process should take about 5 to 7 minutes.  
POUR SOME MILK INTO A GLASS 
Pour the milk into a glass. It's better to use transparent glass you can enjoy the beautiful look of this drink. 
SPOON THE MIXTURE INTO THE CUP 
Spoon the whipped espresso and sugar mixture into the tall glass, so it can sit on top of the cold milk. And that's it, your whipped coffee is ready. We recommend that you take this drink immediately. The whipped mixture won't last all day long. 
You can enjoy whipped coffee even if you are vegan. You can use any vegan milk like soy milk, cashew milk, or coconut milk. After you have whipped the espresso and sugar, pour 1 cup of your favourite milk into the glass and scoop some of the whipped mixture into the milk. 
If you want to make an iced version, simply add some ice into the milk, add the whipped coffee on top, and you are good to go. Use your straw to stir it a bit and drink up! 
TIPS FOR MAKING WHIPPED COFFEE 
Normally, instant coffee is used for this drink, but since you can't deal with instant coffee, espresso or strong coffee will work perfectly. Whisking the sugar and the espresso will give the drink a unique texture that you'll love.  
The key to enjoying this coffee is to use an equal amount of espresso and sugar. If you've made a cortadito before, it is similar to this. For the cortadito, you'll need to pull a shot of espresso, using freshly roasted coffee beans, add the sugar, and mix it properly until it gives you a sweet, brown, caffeinated foam. But for whipped coffee, you'll just be whipping the mixture beyond the foam level. 
HOW LONG DOES IT TAKE TO MAKE WHIPPED COFFEE?
The required time for making whipped coffee differs. It depends on which method you have chosen to mix the espresso and the sugar. If you're using a stand mixer, it should take about 2 minutes to whip coffee while a hand mixer with taking about 3 or 4 minutes. 
If you are using a whisk, it could take about 8 to 10 minutes. The whisking will require alternate beating, going back and forth, or whisking in circles. If you are using a blender, it could take up to 5 minutes depending on the type of blender and the settings you want. 
WHY USE COLD MILK FOR DALGONA COFFEE? 
Dalgona coffee is usually served on top of a glass of milk. It has to be cold so it won't melt the whipped mixture. But you can use any type of milk for this recipe, whatever suits your preference- whole milk, oat milk, almond milk, etc. 
If you want more caffeine, you can mix an ounce or two of strong coffee into the milk first, before adding the whipped mixture. Note that the espresso should not be hot. It could ruin the beautiful look of the drink. The whipped mixture cannot survive on hot milk or hot coffee.  
CAN YOU MAKE DALGONA COFFEE WITHOUT A MIXER?
No, you can't. Unless you have superpowers, whipping espresso and white sugar is not a task you can carry out by hand. You need to whip the mixture intensely for some minutes without stopping- How the heck are you going to do that with your hands. If you want to try an arm workout, you can do so but definitely not with your morning drink.  
WHAT KIND OF SUGAR IS PERFECT FOR WHIPPED COFFEE?
The sugar has to be granulated, so you won't go through too much stress. You can use coconut sugar, white sugar, or brown sugar. Just pick what your taste buds prefer. To spice Dalgona coffee up, you can add a drop of vanilla extract, or caramel syrup, or cocoa powder.  
HOW TO MAKE DALGONA COFFEE WITHOUT SUGAR?
The drink has to be made with sugar, but you can skip it. Just know that it won't fluff up as much as it should. It is nothing compared to the sugar version. When you whip with sugar, it can stay fluffy for some hours. The unsweetened version stays fluffy for about a minute or two and begins to dissolve slowly in 4 to 6 minutes. So bear this in mind if you want to try the unsweetened version.  
HOW CAN I STORE DALGONA COFFEE? 
The whipped coffee can only last for a few hours inside a refrigerator. Try to make what you can finish. If you've made too much, you can refrigerate it for some hours or till the next day. Just make sure you mix it again with a spoon before serving as liquid coffee can settle in the bottom of the cup. 
WHAT ELSE CAN I USE THE WHIPPED COFFEE FOR? 
If you made more than enough whipped coffee, and you don't want to waste it, or you want to do something different, you can try any of these. 
Make chocolate chips and tip into the mixture- The taste is phenomenal 
Use it as a topping for your ice cream cake or brownies. 
If you made a very large batch, you can freeze it to make delicious coffee ice cream. 
You can enjoy the drink with a slice of bread- banana bread is perfect.  
ARE THERE OTHER WAYS TO WHIP THE COFFEE AND ESPRESSO? 
You can use a stand mixer or hand mixer like we already mentioned. You can use a hand whisk or frother. 
FINAL WORDS 
Now you know how to make Dalgona coffee using freshly roasted beans you love instead of instant coffee. So order some espresso coffee beans from Coffee Hero. We roast every day, and you'll buy coffee beans with fruity, floral, chocolatey, and nutty flavour notes. 
These flavours can make your whipped coffee more delicious. You can make whipped coffee once you have coffee, milk, and a good mixer. So we recommend that you skip the low-quality instant coffee and invest in high quality coffee beans, an espresso machine, Moka pot, or drip coffee machine that brews strong coffee. We bet that the results will even taste better than what you've been seeing on Tik Tok. 
---