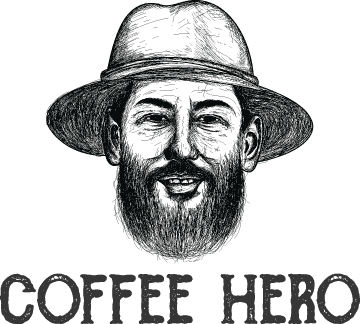 HOW TO MAKE OFFICE COFFEE TASTE BETTER
HOW TO MAKE OFFICE COFFEE TASTE BETTER

One of the interesting things about a hot delicious cup of coffee in the morning is the ritual of brewing it. In a rush to get settled in your office in the morning or during an afternoon break, it's possible to rush the process and screw up the office coffee. This can happen to anyone. 
Many factors affect the taste of your office coffee. It's also possible that the coffee in the office break room or kitchen is probably bad. One of the best hacks in your workplace is to learn how to make your office coffee taste better. 
You're probably drinking bitter coffee because you don't know how long the coffee has been sitting in the pot filled with old coffee grounds and other sludge. If you've been wondering how to make your office coffee better, you are not alone. 
Coffee lovers around the world have been trying to work on this problem. Office coffee doesn't have to taste so bad. The good thing is that there are simple things you can do to make your coffee better and save your colleagues and more importantly yourself from drinking stale coffee. 
There's no excuse for coffee that tastes so bad even if it is brewed in the office kitchen or break room. In this case, you have to take matters into your own hands. In this post, we've compiled a list of the best ways to take your coffee from sludge to delicious. 
Let's make some aromatic coffee to jump-start your day in your workplace. 
COME WITH YOUR OWN MILK 
Normally, you are supposed to be drinking a perfect cup of coffee but if you don't have any say on how your office coffee gets brewed, then you should bring your milk. 
Using milk with higher fat content, half cup an of milk, and a half cup of coffee will help you to mask bitterness from the office coffee. If you don't take dairy milk, consider using a high-fat-non-dairy creamer.  
MAKE A FRESH POT OF COFFEE 
This sounds like a no-brainer but it's an easy way to avoid bad-tasting coffee. Just make a fresh pot because the longer the coffee sits in the carafe, the more bitter it tastes. If you want coffee with great taste, you should consider being the good Samaritan for your colleagues and brew a new batch with fresh coffee beans.  
BUY A MUG WARMER 
If the major problem with your office coffee is that it gets cold too quickly, or you don't get a mug until the office carafe is allowed to cool down a bit. 
You can remedy the situation by investing in a mug warmer for your office desk. It's not so expensive and some mug warmers can keep your coffee hot for a while. 
ALWAYS BUY FRESH COFFEE BEANS 
Coffee beans are best used within a few weeks after roasting. Always buy coffee beans as close to the roasting date as possible. Brewing with fresh coffee beans gives you every ounce of flavor and aroma. 
Otherwise, the coffee will taste so bitter and it loses its sweetness when it is exposed to air or moisture after roasting which causes an increase in the amount of tanning in the coffee.  Most coffee roasters distribute to offices and deliver products when needed. 
Click here to order fresh coffee beans from our store. 
STORE THE COFFEE BEANS PROPERLY
If you want to keep your coffee fresh for long, make sure you are storing it properly. The idea here is to limit the amount of contact with air or moisture so the coffee remains sweet and delicious. 
Although a vacuum sealed container with a one-way valve is used by many, a standard mason jar or canister will suffice for storage. You can also use airtight ceramics designed for food. It is a great way to store your coffee and ensure that it's fresh. 
Coffee experts don't advise freezing or refrigerating the coffee because roasted coffee beans are 'porous' and can easily absorb moisture and odors from food. Buy a 5 to 7 day supply of fresh beans and store it in cool, dry, and dark places.  
If your office currently stores coffee in a freezer or a refrigerator, it's time to take it out of there to an airtight container. This will keep air, moisture, and sunlight from destroying the coffee's aromatic compounds.   
Related: Best way to store coffee beans
CLEAN THE COFFEE MAKER 
Are you wondering why your coffee still tastes gross even after brewing a fresh pot? It may be that you are brewing with unclean equipment. If everyone in the office makes coffee and no one is responsible for cleaning the coffee maker, then it will be filled with mold. It's disgusting and can ruin the taste of your brew. 
So if your coffee still tastes bad after making a fresh brew, use vinegar to clean the office, coffee maker. Pour water into the water reservoir with equal parts of water and vinegar and put on the coffee maker as though you want to brew. Then stop the brew midway and allow the mixture to sit in the coffee maker for 30 minutes so the molds and residues can come out. Finish the brewing process and dispose of the liquid. 
Pour plain water into the coffee maker to rinse. You can do this twice or thrice. That's it, you can start making better coffee with a clean coffee maker.  You also need to clean other brewing equipment so it won't influence the taste of your next cup. For storage containers, you can clean them by using soap and water or vinegar solution. 
Ensure that you are washing away the oils built up and other contaminants. 
GRIND THE COFFEE BEANS JUST BEFORE BREWING 
If your office uses pre-ground coffee, it's best to switch to whole coffee beans. Grinding coffee just before brewing can drastically improve your workplace coffee. The main reason some stores bought coffee is awful is because it has been ground for days, weeks, and even months ahead of time. 
This increases the contact between air, which makes the coffee stale. In other words, grinding coffee releases flavor compounds and volatile aromas. We bet you don't like bitter and stale coffee so grind just before brewing. You can even get a manual grinder for your office if there is no burr grinder available in the office. 
BREW WITH GOOD WATER
The quality of water used is something that most offices overlook. Nothing can ruin a pot of coffee more than tap water with minerals or off-flavors. Coffee experts say that chlorine and other minerals can contaminate your coffee, leading to an under-extracted brew. 
Coffee should be brewed with water that is clean and fresh by look, smell, and taste. You can brew with bottled water but it shouldn't be distilled water. Yes, the water is pure but it is not good for your coffee as it contains minerals too that affect the taste of your final cup.
ALLOW THE COFFEE TO BLOOM 
The coffee has to be pre-infused first. This means introducing enough water that can saturate the coffee grounds. Most manual pour-over cones call for pre-infusion (bloom). This preps the coffee by pouring hot water over the coffee grounds to help release carbon dioxide gas remaining from the roasting process. 
However, automatic coffee makers skip this part. They don't really prepare the grounds for full extraction. If your office uses automatic coffee makers, you don't have to worry about this. But if other brewers are being used, then allow the coffee to bloom. 
For the French press, just pour some water over the coffee grounds and allow it to bloom before adding the remaining amount of water. For the pour-over method, insert a filter into the hopper and add several coffee grounds for the brew. Then preheat water and slowly pour it over the grounds, making sure they are thoroughly wet. 
Allow it to sit for approximately 30 to 45 seconds. Then add the remaining water and brew. This technique will improve the overall quality of extraction for most drip brew coffee makers and French press. If you can't do any of the above in the office, you'll just have to brew your own coffee 
MAKE YOUR OWN COFFEE 
We know this may seem drastic but the thing here is that you need fresh coffee to start your day. Desperate times sometimes call for desperate measures. It's time to bring your coffee brewer to the office. 
A French press is the easiest option here. It can brew high-quality coffee. The coffee-making process is not cumbersome and it won't add to your already cluttered desk. 
A French press can make up to 3 cups of coffee. If you bring your own brewer, you'll be in control of everything, from the quality of the coffee beans to the strength of the coffee. 
These tips we have provided will help you make the perfect cup of coffee in the office. As you can see, achieving a delicious cup of coffee is not difficult. It may take a little work but it's worth it. 
Upgrade your office coffee today. Are you tired of the same old coffee beans? Let's take your office coffee game to another level. Order Now
---