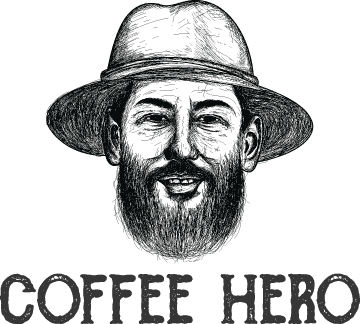 HOW TO MAKE COFFEE WITH A REUSABLE K-CUP
HOW TO MAKE COFFEE WITH A REUSABLE K-CUP

If you are brewing with a K-cup, you'll find out that it is convenient and they come in different varieties. But what if you want to brew with your type of coffee beans? What if you want to use single-origin beans or coffee blends? You'll have to use a reusable K-cup. These devices are made of plastic and are smaller. 
They are eco-friendly and way cheaper than the other coffee pods. Although the Keurig maker allows you to brew coffee in a few seconds, coffee lovers prefer to use their own freshly roasted coffee. 
We will show you how to brew with a reusable K-cup and answer the frequently asked questions on it. Most people love the reusable K-cups because they are convenient to use and it has an adaptor that fits into any machine easily.
BENEFITS OF USING REGULAR COFFEE IN YOUR KEURIG
While the Keurig gives you coffee with some flavors, you may not get the exact coffee flavors you want. The good thing is that with reusable K-cups, you won't be limited to flavors from the pods.
As we mentioned, you can brew any coffee you want. You can even make cappuccinos with it. How interesting is that?
You'll Be Saving Money: For an average coffee drinker, a k-cup will cost up to $800 a year if they are using up to two cups a day. And that is 4 times the price if you are using normal coffee beans. You can save so much money by using your own coffee beans at home without stressing yourself. 
You'll Be Saving The Environment: Normally, the K-cups are disposable, it is a single server plastic cup, and it needs to be thrown away after usage. One pod may not seem big but by the time you multiply it by how many cups you take in a day, then in a year. That's a lot of waste.  If you are brewing with your own coffee, using the reusable K-cups, there will be no unnecessary waste filling your dump. Plus you can recycle the used coffee grounds in different ways.
How To Use A Reusable K-Cup To Brew A Tasty Cup Of Coffee
This is the most important information you'll be needing. Follow these simple steps. 
ATTACH OR REMOVE THE BREWER ADAPTER
If you own a 1.0 Keurig, you'd have to remove the adapter from the bottom of the K-Cup. Removing it shouldn't be a big deal.
REMOVE THE LID
Keep turning the lid counterclockwise until it gets to the unlock symbol. At this point, the lid should be easy to take off. 
GRIND YOUR COFFEE BEANS AND ADD POUR THEM INTO A FILTER
It's time to grind your favorite coffee beans using a burr grinder. Then carefully put the grounds into your filter basket.  You have two options here on how to fill it- either fill it to a travel mug line or a cup level. Make sure that you don't tamp the grounds, you're not making an espresso.
Then place the filter basket carefully into the filter holder.  Once you finish this, put the lid back on the cup and move it to the lock sign. Make sure you don't turn it too much, if you do, it might break the brewing device.  
INSERT THE K-CUP
As you place the reusable K-cup into the brewer, ensure that it is placed where your K-cup holder stays. At this point, it is time to add filtered water to the reservoir, when you do this, lower the handle and start brewing your coffee. When it is done, you can enjoy your coffee made with a reusable K-cup. 
MORE TIPS
WHAT GRIND SIZE SHOULD I USE FOR THE K-CUP?
When you are picking your own coffee beans, it is advisable to use the freshest coffee beans possible. It will taste much better when brewed. If you are using the normal K-cups, you won't be bothering yourself about grind sizes. You may not even get to see the coffee grounds you're using, but some people are not comfortable with this. So if you're using a reusable K-cup, you'll have to grind the coffee beans properly.
We advise that you grind the beans just before brewing. Freshly grounded coffee is always better than using ground coffee that has been sitting in your cabinet for days.  If you grind too fine, the filter may get clogged, start overflowing, and create a big mess in your kitchen. If you grind too coarse, the coffee may come out weak.
So what should be done? Coffee experts that use Keurig say that you should use grinds that are as coarse as the ones for French press coffee makers. These grounds won't clog in your filter. You can also use a medium to medium-coarse grind. You can get this grind with a high-quality burr grinder.
HOW TO CALCULATE THE WATER TO COFFEE RATIO?
As we have mentioned, the secret to getting a good cup of coffee is to use your own coffee beans. And remember that the beans should not be more than 3 weeks old. You can know the roast date by checking the coffee bag.
To get the correct coffee to water ratio, you'll need to do a little math, don't worry, it's not so difficult.  Let's explain further. If normally, your pod has 11.5 grams of coffee grounds, you'll have to multiply the grams by 16. When you do this, you'll be getting 184. That means it is 184 grams of water you'll need to brew this coffee. The ratio here will be 1:16- coffee to water. You see, its simple.
WHICH COFFEE BEANS SHOULD I USE FOR THE REUSABLE K-CUP?
To get the best experience, you should use a dark roast or a medium-dark roast. If you use a lighter roast, it will brew weak coffee (under-extracted). You are brewing coffee not tea, you wouldn't want this experience.  
SHOULD I USE FILTERED WATER?
If you want to improve the taste of your coffee, we recommend using filtered water. The tap water in your kitchen is drinkable, but it is not good for brewing. It may contain sediments or dust that won't come out great in your coffee.
It is also possible that the pH level may be too high, if you use it to brew, the coffee will have a flat taste, or it may have high sodium content which affects the way you perceive sweetness or soured taste. 
WHICH KEURIG BREWER WORKS WITH REUSABLE K-CUPS?
These reusable cups can fit into any machine. However, you'll need to buy a plus series brewer- it is an extra type of plastic used for the K-cup's base if you have a Plus Series Keurig.
WHAT IF YOU ARE OUT OF REUSABLE K-CUPS?
In this case, you'd have to get creative. You'll be needing a used k-cup. Aluminum foil and your coffee grounds to use a makeshift K-cup. Hopefully, you didn't have to pull the K-cup from your trash. Now you'd have to remove the foil on top of the normal K-cup and remove the coffee grounds there and rinse it properly.
If you don't have a filter inside, you'd need to use the normal drip machine filter and cut it to the size of the coffee pod. If the filter is too long, you can wrap it around the edges of the pod. This will make the cleaning process easier. 
Grind about 14grams of coffee and pour into the K-cup, then cut the aluminum foil to 2 by 6 inches. Fold the foil into half and wrap the foil over the K-cup as tight as possible. Turn on the Keurig and put the cup inside, when you're ready, select 8 ounces and press the brew button. This method may not brew the best coffee you've ever tasted, but it comes in handy when you can't get hold of another K-cup.
FINAL WORDS
Reusable k-cups are not so easy to use compared to the disposable type. But if you want to be sure of the kind of coffee you are using to brew, you should use a reusable K-cup. You can explore different coffee beans, mostly specialty coffee. These beans will be freshly roasted, all you have to do is to get a bag, grind, and brew.
Coffee Hero offers different types of coffee beans to choose from and experiment with.  You'll not only be saving money on expensive K-cups, but you'll also be saving the world too. Use reusable K-cups and enjoy coffee as much as you want. 
We hope this guide showed you everything you need to know about K-cups. These steps are straightforward, after brewing once or twice, you'll get used to it. 
---