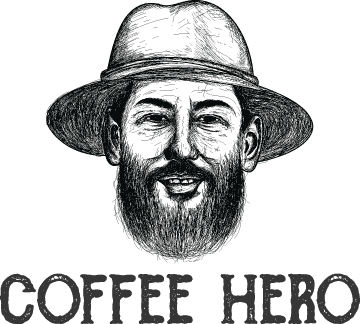 HOW DOES ALTITUDE AFFECT THE FLAVOR OF YOUR COFFEE?
HOW DOES ALTITUDE AFFECT THE FLAVOR OF YOUR COFFEE?

Have you heard that coffee grown at higher elevations tastes better and you wondered what it was and how it affects the taste of your coffee? Wonder no more, answers are right here. Or have you compared the taste of coffee grown at higher and lower altitudes and you want to know what made it taste different? 
In this post, we'll answer all your questions - what elevation is, what it has to do with the coffee beans you buy and why it even matters. One thing is sure, you'll be informed and you'll have exciting knowledge behind the cups of coffee you brew at home. 

IS ELEVATION IMPORTANT? 

The altitude at which coffee is grown affects its flavor. In other words, elevation has a direct impact on the size, shape, and taste of the coffee beans you buy. Understanding a little about the altitude where your coffee beans will help you find coffee that's perfect for you. The influence of the altitude on the flavor of coffee beans is profound. In other words, All coffees are grown in the tropics but the altitude at which it is grown is a major contributor to coffee's flavor. 
Let's dive a bit into biology 
AFFECTS THE PLANT'S BIOLOGY 

We'll explain what altitude does to the coffee beans but to fully understand this, we have to dig deeper into how altitude affects the environment. At high altitudes, the air becomes thinner, which usually happens due to low air pressure. Air pressure is simply defined as the amount of air that's pressing down on the world.  
High altitudes will make it harder for the coffee plants to survive but this a good thing for the surviving plant. At high altitudes, the coffee beans become denser than the ones grown at lower altitudes. Since the coffee beans grow much slower due to the harsher conditions and lack of oxygen, it gives them a huge window of time to fully develop.
SO, WHAT HEIGHT IS CONSIDERED HIGH ELEVATION? 

4000 feet and higher is the elevation that is considered high. Higher is considered a relative term. For example, In Costa Rica, some farms grow their coffee at 4500 feet above sea level, while a farm in Ethiopia might grow their coffee at 6000 feet. To grow the coffee beans we all love, 4000 feet is considered high enough to produce the perfect growing conditions that creates dense coffee beans. There are different terms used to describe high-grown coffee and it varies from region to region. 
The easiest way to see if your coffee is grown at a high elevation is to check the roaster. You can do it right here at Coffee hero. You'll see the profiles of the coffee. 
HIGH OR LOW ALTITUDE WHICH IS BETTER? 
LOW ALTITUDE COFFEE 
Low altitude coffee has a flavor that is often mild and bland. Coffee planted at much lower altitudes tends to ripen faster and develop more quickly. So, the lower altitudes sometimes affect the coffee plant's quality and growth. This low altitude makes the beans less dense and softer because of the absence of maturity. There is also a high chance that they might have lost their original flavor as well. Countries that grow coffee beans at a low altitude include Hawaii and Bouma. 
On the other hand, high altitude produces Arabica beans which are considered the best and contribute to 60% of the world's coffee population. 
HIGH ALTITUDE ENHANCES THE COFFEE FLAVOR 
Altitudes above 900 m to 1500 m and beyond have the ideal growing condition for the coffee plant- It is a  near perfect climate averaging 60-70 degrees and moderate rainfall of roughly 80 inches and abundant sunshine. Mountains with cooler temperatures provide a slower growth cycle for the coffee plant which prolongs the bean development. 
As a result of the longer maturation process, the coffee beans develop more complex sugars and yield deeper and more compelling flavors. What this means is that coffee beans' flavors are reliant on the length of maturation.  Also, the better drainage at high elevations reduces the amount of water in the fruits resulting in further concentration in the coffee beans. 
As we mentioned, Arabica beans are grown at high elevations. The soil in which the Arabica beans are grown is extremely fertile and volcanic. This volcanic soil produces hard and dense coffee beans that have exceptional flavor. The world's best coffee (Arabica beans) are grown between 1200 m and 1800 m. 
They are produced from a cherry that is picked when ripe and processed after harvest. These beans range from Brazilian beans grown at 1060 m with floral notes to Ethiopian coffee grown above 1800 m. Altitude really heightens the coffee beans ability to deliver bigger varietal nuances. 
This is a summary of the different growing altitudes and the flavor notes they have: 
Below 2500 feet (762m)- produces soft beans that are mild, simple, and bland. 
Around 3000 feet (914m)- produces smooth, sweet beans with low acidity. 
Around 4000 feet (1200m)- produces beans with citrus, vanilla, chocolate, and nutty tones. 
Above 5000 feet (1500m)- produces beans with spicy, floral, and fruity tones. 
HIGH ALTITUDE PRODUCES DIFFERENT VARIETAL CHARACTER 
As noted, higher altitudes promote increasingly favorable tastes in coffee beans. However, these flavors describe the unroasted beans' potential to reveal its inherent flavors referred to as 'varietal character', that the coffee plant transfers to its fruits 'the cherry' which is then absorbed by the coffee beans (the seed).     
It's important to note that the coffee's flavor is not only affected by the altitude where it is grown but also by the soil quality, rainfall, temperature, and sunlight.  Countries that grow coffee at high elevations include- Colombia, Ethiopia, Guatemala, Kenya, and more. 
WHAT ARE THE PHYSICAL DIFFERENCES BETWEEN LOW AND HIGH ALTITUDE COFFEE 
You can only identify the differences when the beans are unroasted. Except you are comparing Arabica beans that are grown at higher altitudes and some Robusta beans grown at lower altitudes. But that's not really what we are talking about today. You can check our last post about the differences between the two coffee beans. 
Now, for the unroasted coffee beans, the higher grown beans will be smaller and have a tiny crack or fissure in the center that will be closed while the lower grown coffee beans are larger, less dense, and sometimes have a more open fissure. The differences are not just physical, asides from what we've told you, you'll taste it in your brewed cup. 
WHAT IS THE MARKET VALUE OF HIGH-ALTITUDE COFFEE? 
High altitude specialty coffee generally commands far better market prices because of its exceptional and vibrant flavors. High altitude coffee farming offers superb coffee that represents one of the world's most affordable luxuries. So you should consider getting some of this high altitude coffee from our store that makes a perfect brew.  
OTHER FACTORS THAT AFFECT COFFEE TASTE 
As pointed out, altitude isn't the only thing that affects the coffee's flavor profile. Aside from elevation, there are a lot of factors that affect the taste of the coffee you brew daily. Different elevations can be subjected to ventilation, heat, temperature. 
The high altitude can be considered great if the temperature, climate, and pressure of the place are excellent. If all these are present, it will allow the development of the coffee you love. In other words, altitude doesn't just work without these feasible factors we mentioned above that contribute to its characteristics. 
At coffee hero, all of our coffees are 100% Arabica beans grown at high altitudes. Brewing with our freshly roasted coffee beans guarantees you a delicious and flavorful cup. Our coffee beans are infused with nutty, buttery, and floral tones and the soft aroma of citrus. Are you craving a cup? Visit our store to get fresh coffee beans and start brewing delicious coffee!

---