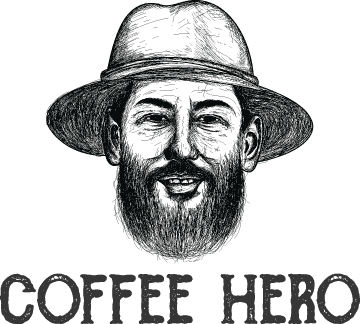 BUY COFFEE BEANS IN BRISBANE
BUY COFFEE BEANS IN BRISBANE
Check out our range of Coffee Beans in Brisbane at Coffee Hero.
 Buying high quality coffee beans in Brisbane has always been difficult. The problem is not many roasters sell high quality coffee beans due to the high cost. Coffee Hero only sells high quality specialty coffee beans so you can enjoy the best tasting coffee from your home. As soon as we roast the beans they are bagged and shipped with express shipping.
We have award winning blends and superior single origins roasted to perfection. 
Kenya Gachuiro AB
This round bodied coffee is tropical, floral, and has rich caramelized sugar notes. Complex in flavor with a sweet & juicy finish, this coffee is a perfect example of coffee perfection. We are proud of the relationships we have built at Gachuiro, and are excited to share this with you.
About the producer:
Taylor-Winch was originally established in the early 60,s primarily Peter Winch and his wife Rosemary Taylor with Volcafe taking a minority equity interest first then fully owning the business in 2006. Based in Nairobi, Taylor Winch's core business and focus is quality green coffee to the global market. Daily cupping of auction offerings, export administration and the all-important quality control are run from the main office.
Export preparation and container loading takes place at the modern warehouse facility along Mombasa Road, close to the port of Mombasa. Sealed containers are railed down to Mombasa then onto ships.
Dirk Sickmueller and his team are highly respected in the industry for their knowledge and focus on quality. We work very closely with them, taking their advice and appreciating their foresight. They know what we are looking for and season after season; ensure our Kenyan coffees match quality and price.
Ethiopia Muda Tatesa 
The Ethiopia Muda Tatesa coffee is a premium coffee that is perfect for a range of brewing methods, such as Pour Over, Chemex and Cold Brew. Tasting Notes: Clean and balanced coffee with lime-like acidity and a light creamy body. 
About the producer:
Welichu Wachu draws on wet and natural processed coffee from a number of coffee growing zones such as Suke Kudansa, Hawata Harsu Hanku, Harsu Sala, Harsu Haro muda (Muda Tatesa), Lacho Torka, Raro Boda, Boye, Yabitu Koba (Haro Lebetu).
All the coffees from one of the 36 grower co-operatives, each farmer cultivating coffee in what's known locally as 'coffee gardens.' Each farmer grows roughly 1000 to 1800 trees per hectare, the plants are mostly fertilised with organic material and intercropped with various food crops. This type of farming accounts for roughly 50% of the coffee grown in the regions.
Welichu Wachu washed coffees soak in water for 4 – 6 hours then dried on raised beds for 5 – 6 days, the drying parchments no more than 2 – 3 cm deep. The parchment is frequently raked and then covered during hot midday sun. Beans exposed to the hot noon sun especially on the 4th or 5th day can lead to the parchment cracking and the green bean inside becoming shrivelled. After drying, the parchment is packed in clean bags and then it spends a further 5 days conditioning in the warehouse.
The Natural coffees undergo laborious hand sorting to remove green or under ripe cherries before being spread on the drying tables 4-5 cm deep. The drying cherries are raked and ridged hourly and like the parchment, covered during the midday heat. After drying for 10 – 12 days, a handful of dried cherries should produce a rattling sound when shaken. The final test is that the weight of a sample of coffee is the same for two consecutive days.
---