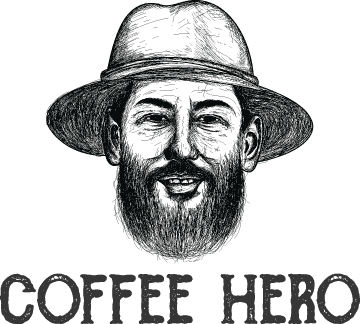 An Ultimate Guide To Ethiopian Coffee
A Complete Guide To Ethiopian Coffee
If you are a coffee enthusiast and want to take something new, then you should try brewing Ethiopian coffee beans. With so many options, you might be wondering where to start. 
In this guide, you'll learn about Ethiopian coffee beans, what makes them so special, the flavor notes, and more.
Get ready, we are going all the way back to the origin. When you find out more about coffee beans, you'll be ready to try some today. But first, did you know that Ethiopian coffee has some of the most dynamic flavors. These coffees are distinguished by their altitude, region, and cupping score instead of by type. Ethiopian coffee is known for having a flowery taste with hints of wine and a slight berry aftertaste. 
HOW DID IT ALL START?
There is a fascinating mixture of history and legends behind the discovery of coffee in Ethiopia. No one really knows quite how the history began. Legend has it that a goat herder named Kaldi discovered that his goats were eating cherries that gave them so much energy. Then, he decided to bring some of the cherries to some local monks who he felt might be able to tell him why his goats were more active than usual. When the monks saw the cherries, they threw them into the fire, fearing that it may have some evil magic. But the cherries began to burn and the aroma it gave off was so enticing that the monks decided to remove them from the fire, grind them, and put them into a container of water. 
After this, the monks tried the first-ever brew. There, you have it, the art of drinking coffee was born. Since the discovery of coffee, Ethiopia has slowly become the biggest coffee exporter . Also, coffee originated from Kaffa, a region in Southwestern Ethiopia. This place is currently home to almost 5000 wild coffee varieties. 
SIGNIFICANCE OF THE ETHIOPIAN COFFEE CEREMONY
You are wondering what this is, the fact is coffee is important to Ethiopians who spend hours each day drinking it. The ceremony is seen as the most important social connection. To be invited is a sign of respect. Each ceremony can last for up to 2-3 hours. The ceremony is common in families, the event was literally for the whole family, even children participate in serving coffee to the elders. 
Guests are invited and conversations can range from the local communities, politics, etc. The coffee is then roasted in a pan and grounded by hand using a tool similar to a mortar and a pestle. It is brewed in a traditional piece of pottery by boiling over an open fire. They pour the coffee out slowly to stop grounds from entering the final cup. 
Many of them take their coffee with a spoonful of sugar but hardly use milk. Sometimes the Ethiopian coffee ceremony may include the burning of incense. The coffee is usually accompanied by simple snacks such as popcorn, ambasha, or peanuts. The guest can be served tea if the coffee is politely declined. 
GROWTH OF ETHIOPIAN COFFEE 
Coffee plants from Ethiopia are known as heirloom varieties due to the rich history of growing in a near-perfect natural environment. The soil where they grow is acidic enough for the coffee plants to thrive. With the high altitudes in mountainous regions and just the right amount of rain, Ethiopia is the perfect place for coffee to thrive. 
ETHIOPIAN REGION 
Ethiopia has 6 major coffee regions. We'll outline the six major regions and give you the trademarks included in them.
SIDAMO 
This is the region where most people believe coffee originated from. These coffee beans are grown in highlands between 4,920 and 7,220 above sea level. This simply means that the beans are considered as 'strictly high grown' and they have more time to gather nutrients from the soil which results in a unique flavor profile. 
Sidamo coffee beans have citric, berry-like, and lemon notes which gives them a more acidic taste while maintaining a medium body. Sidamo includes Yirgacheffe and Guji coffee. Let's explain better 
YIRGACHEFFE
This coffee is considered to be among the best coffee in the world. Yirgacheffe is grown at roughly 2000 meters and it is usually wet-processed. They are grown in at higher elevations. Premium Yirgacheffe coffee displays nutty and chocolatey notes. It also leaves you with a bright aftertaste with undertones of wine and berry.
GUJI 
Guji coffee originates from southwestern Ethiopia. The heirloom varieties produce full-flavored strong coffee beans.  The flavor notes of these beans include floral, dark chocolatey coupled with a sweet-tart acidity.  
HARAR
This bean is considered one of the oldest coffee beans that are still produced till date. It is grown in Ethiopia's Eastern highlands and is harvested by hand. They are grown at a high Elevation of 1510 and 2120 meters. Also, they are naturally processed, sun-dried in concrete slabs.  
Harar coffee beans are thought to have hints of wine, fruit, and mocha notes. They also have a rich and pungent taste with an enveloping smell of blackberries. It is different from Sidamo in that it is extremely acidic, Harar is more balanced and full-bodied.  
GENIKA
These beans are exclusively grown in the Bench Maji Zone of Ethiopia. Genika beans are small greyish coffee beans known for having a chocolate taste with hints of wine and spice, with its appealing aroma. 
LIMU 
Limu beans are known for their low acidity, and they are wet-processed. They are grown at altitudes of 3600 and 6200 feet. Limu coffee comes from the Limu Sakka district in Ethiopia. They have a well-balanced body and distinct winey and spicy flavors. 
Ethiopian coffee beans are categorized into 3 from the species of Coffee Arabica. They are: 
Long berry: This the largest of the three and is considered the highest in quality.  
Short berry: They are smaller than long berry but still of high quality. 
Mocha is quite different, it is filled with a complex flavor profile- acidity, spice. 
HOW ARE THESE FLAVORFUL ETHIOPIAN BEANS PROCESSED? 
They are processed either by washing or drying method.   
WET PROCESSING 
In this method, the cherries are placed in water for sorting, the dense cherries float while the denser ones sink. Eco pulpers are then used to remove the skin to get the parchment. After this, the mucilage is removed by keeping the parchment coffee in a fermentation tank for days. 
Once the fermentation is over, the coffee is placed in a soaking tank for 12 hours and then put on patios or a raised drying bed to dry for 2 weeks or more. Then, they sort through the dried coffee, remove the damaged ones, and send the good ones to a warehouse for dry processing. Lastly, they are packaged and ready to sell. 
SUN DRYING 
Here, the cherries are first sorted by hand to remove the ripe, quality ones. Then they are placed on patios or raised drying beds made of wood (covered in nylon netting or burlap), and placed under the sun for weeks to dry. After this, they are milled to remove the husk and ready for sale.
RELATED POST: HOW IS COFFEE GROWN, HARVESTED, AND PROCESSED?
IS ETHIOPIAN COFFEE GOOD? 
Ethiopian coffee is considered one the best in the world because the coffee is grown in high altitudes and near-perfect climate conditions. In addition, most coffee farms in Ethiopia, grow the heirloom variety of 'Coffee Arabica' which is the 'queen' of all coffees. 
WHAT MAKES ETHIOPIAN COFFEE DIFFERENT? 
Ethiopian coffee differs from other coffees because of its diverse flavor profiles and unique cupping notes. The coffee beans in Ethiopia are harvested from wild coffee trees that offer distinct and extreme flavors resulting from natural mutations over time. Furthermore, most of the coffee beans from Ethiopia are naturally processed and this has a significant impact on the overall taste of the coffee. 
WHICH IS BEST TO BUY- LIGHT, MEDIUM, OR DARK ROAST? 
Ethiopian coffee doesn't usually have a dark roast. But if you still want that punchy coffee taste, you can still go for it. Have in mind that as the roast gets darker, you lose more of the original characteristics of the beans and flavor. 
Ethiopian coffee is commonly known for its fruity tasting notes. As a result of this, a dark roast can mute these flavors and it will taste like any other coffee. Because of this, Ethiopian coffee is often roasted light or medium. These roast are better and highlight the characteristics of the beans rather than mute them. 
HOW TO BREW ETHIOPIAN COFFEE 
Ethiopian coffee has delicate flavors, so you must know just the right way to brew this specialty coffee. Are you ready to unlock all the unique flavors? Keep reading, we'll tell you some of the brewing methods you can use from the comfort of your home. In no time, you'll be brewing like a pro, relax on your sofa, and set to enjoy a delicious cup. 
POUR-OVER METHOD 
Most coffee aficionados, love this traditional brewing method.- the simplicity of this method brings out the flavorsome nuances of any specialty coffee, including Ethiopian coffee. You can choose the water to coffee ratio, control the water flow and choose the right size for your brew. The pour-over method can be a bit time-consuming but most people think the process is therapeutic and allows them to connect with the coffee. 
RELATED POST: HOW TO GRIND COFFEE 
HOW TO BREW 
Grind the coffee you need, rinse your filter and vessel with hot water before placing the coffee in the dripper.
Pour hot water (90 to 96 degrees) on it. 
Allow the coffee to bloom for 20 to 30 seconds before you continue pouring the water. 
Then allow the coffee to drip and serve.  
FRENCH PRESS 
If you are looking for a quick and consistent way to brew, a French press is a perfect method. It follows an immersion brewing method which means the coffee grounds will extract for some time before it is served. The grind for this brew should be coarser compared to what you used for the pour-over method because you'll be letting your coffee steep in the vessel for some time.
HOW TO BREW 
Measure the desired amount of Ethiopian coffee you want to use, in this guide we'll be using 30 grams of coffee (it can be adjusted the way you like) 
Heat the water and pour at least 60 grams of water into your coffee and allow it to bloom for 30 seconds. Pour the remaining water until it reaches 360-450 grams. 
Place the lid on the French press and leave the filter pulled up above the coffee.  
Allow it to steep for 3-5 minutes, then press on the plunger to lower the filter to the bottom. This will separate the grounds from the brew. 
Pour the coffee and serve. 
COLD-BREW 
This is a refreshing way to enjoy Ethiopian coffee. Although the cold brew requires minimal preparation, it requires a longer brewing time. Cold-brew doesn't use hot water so it's less acidic. 
HOW TO BREW 
Fill your mason jar with 1 part coffee grounds and 4 parts water. 
Cover the jar and let it steep for 12 to 24 hours at room temperature. 
After letting it sit, filter the grounds and extract the coffee and serve in a glass of ice. You can dilute the concentrate if it's too strong. 
SEE OUR COMPLETE GUIDE FOR COLD BREW METHOD
You have learned everything about this amazing coffee, there's no reason not to try it right? 
SO, WHICH ETHIOPIAN COFFEE SHOULD YOU TRY? 
You should try Ethiopian coffee because it is grown naturally. On top of that, you get to enjoy fruity and wine-like flavors we bet you'll find irresistible. You don't need to go halfway across the world to get Ethiopian beans for your morning brew. 
You can find coffees from Ethiopia on our site. The only question left is which coffee beans will you try first? Well, we are waiting for your orders. All the beans are freshly roasted.

---